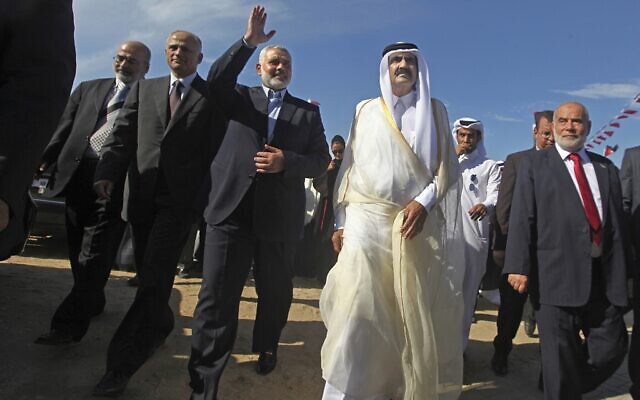 In The News
Hosting Hamas and Taliban, negotiating ceasefires: Qatar's outsized, contrarian role
For decades, Doha has flung open its doors to Taliban warlords, Islamist terrorists and dissidents, African rebel commanders and exiles of every stripe.
Now, the tiny emirate is receiving extra scrutiny as it welcomes over a million soccer fans from around the world for the 2022 World Cup.
Qatar's quest for global influence ranges wide and runs deep. Flush with gas billions, the country has sought to mediate conflicts far afield but its brazen stances have also sparked diplomatic conflict back home.
Three Gulf Arab neighbors, along with Egypt, severed ties with Doha in 2017, accusing it of financing terrorism and harboring fugitive dissidents.
Qatar denies the charges, but there's no doubt the emirate has pursued contrarian policies.
Read More: Times of Israel