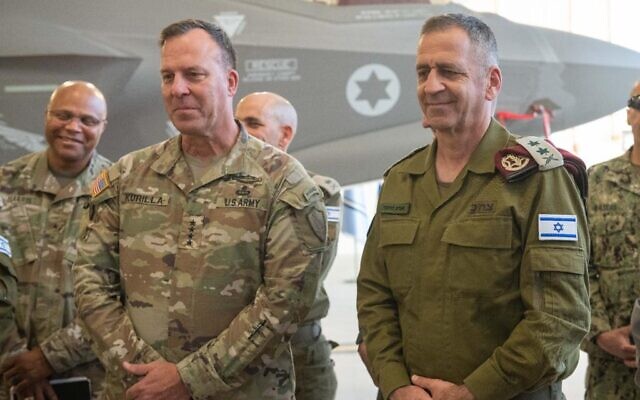 In The News
US-Israel Relationship
Hosting CENTCOM chief, Kohavi says Israel and US forming joint abilities versus Iran
Hosting a top US general, Israel Defense Forces Chief of Staff Aviv Kohav said Wednesday that the two countries were developing "joint" capabilities to counter Iran.
Gen. Michael Erik Kurilla, head of the United States Central Command (CENTCOM), wrapped up his fourth official visit to Israel since entering the role in April on Wednesday.
In remarks published by the IDF, Kohavi said Israel and the US were "developing joint military capabilities at an accelerated rate" against Iran and other threats across the Middle East.
The IDF said Kurilla held a meeting with Kohavi and other senior officers regarding Israel's efforts against Iran's ambitions of establishing a significant military presence in Syria and its weapons transfers to the Lebanese terror group Hezbollah.
Read More: Times of Israel