Israeli Society
Homeless at 14, she's saving youth from the same fate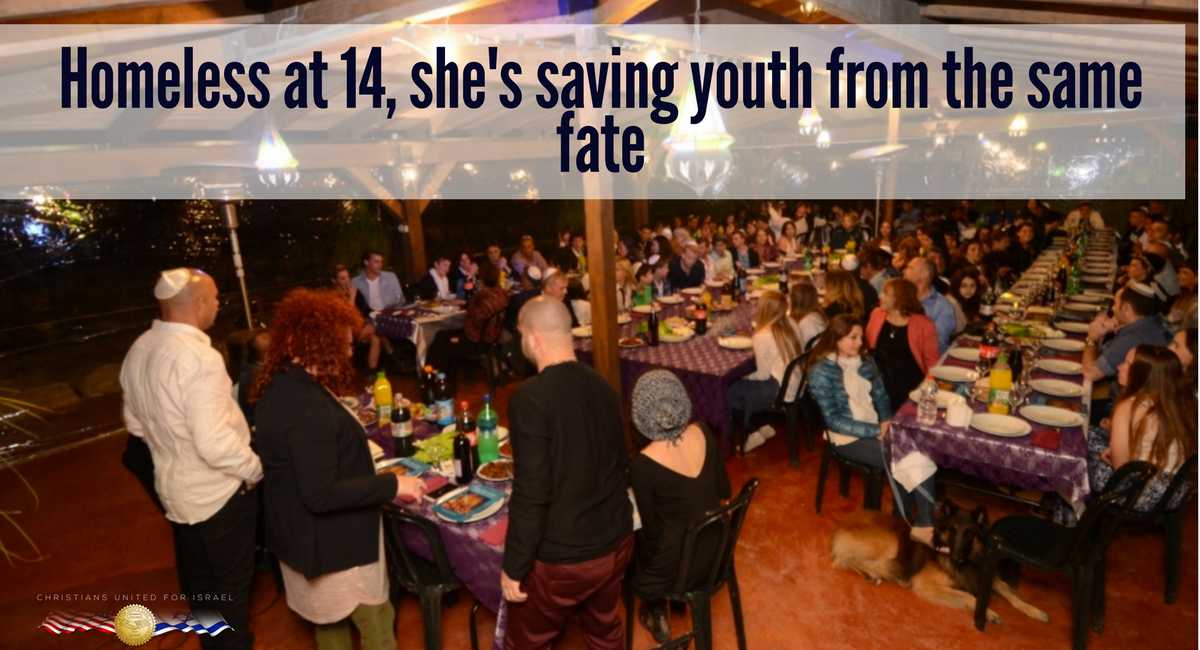 On and off for nearly two years, she lived on the streets of Boston. She slept on benches and survived on food she found in the garbage.
"Being homeless as a teenager, you understand that nobody can protect you," she said. "You have to protect yourself."
Ultimately, Ben Yosef got her life on track. She moved back to Israel, where she had lived as a child, attended boarding school and later served in the military. When she became pregnant at 20, the prospect of motherhood brought her life into focus.
"I didn't have a home or a family, and that was in my soul," she said. "I wanted to help other kids like me."
She started by serving weekly dinners to homeless youth. Before she knew it, she was giving them a place to stay.
"I couldn't say no to the ones that didn't have anywhere to go after dinner," she said. "So, I opened my home for (them)."
Today, her organization, the Shanti House, has grown into a sprawling two-campus facility — with locations in Tel Aviv and the Negev region — that has helped more than 46,000 young people.
Named for the Sanskrit word for peace and tranquility, the group provides temporary housing and long-term support for homeless and at-risk youth ages 14 to 21.
"My goal is that every child that comes through this door will feel at home … where they can finally let out a sigh of relief, feel secure, and most importantly, be happy," Ben Yosef said.
CNN's Laura Klairmont spoke with Ben Yosef about her work. Below is an edited version of their conversation.
Read More: CNN