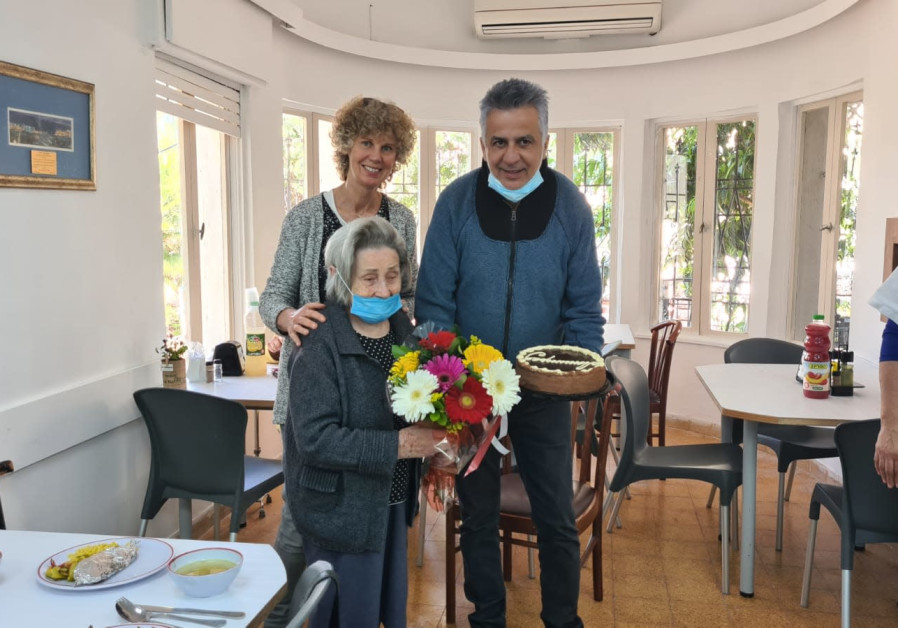 In The News
Holocaust survivor Miriam Linial celebrates 100th birthday with friends
03/02/2021
Holocaust survivor Miriam Linial celebrated her 100th birthday, with cakes flowers, friends, wishing to tell her life story to those willing to hear it.
Linial was born in the town of Kozminek in Poland in 1921 to a family of nine, with two parents, seven siblings, and one grandmother.  
Synagogues in her area were closed down.
This later led to the creation of the ghetto near her town, at which point she saw many Jews being sent to their deaths, though she was unaware at the time believing they were sent to another ghetto until further denial was impossible. 
"We did not know what a day would bring. It was a difficult and unbearable time in the ghetto and every day we saw people being sent to die 'like lambs to the slaughter.' " 
"I remember at first we did not believe that people were sent to die. We only thought that they would be transferred to another ghetto or to work in the field. Slowly the token fell.
In 1940, her life mostly consisted of waking up early in the morning for forced labor and return to the ghetto during the night, with a shortage of supplies which meant many nights were spent hungry.
Read More: Jerusalem Post