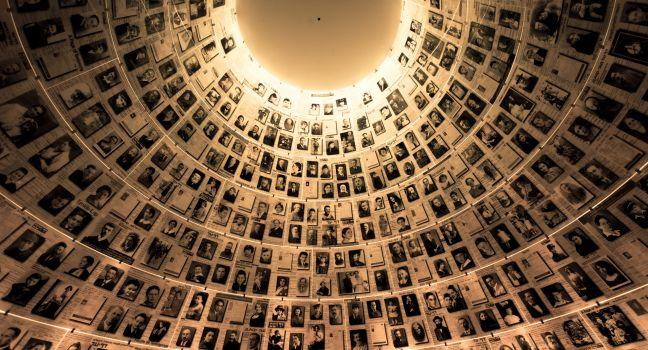 Holocaust
Holocaust Remembrance Day: Israel to commemorate victims of Nazi genocide
04/07/2021
Israel will once again commemorate the greatest calamity to befall the Jewish people in 2,000 years on Wednesday night and Thursday as the country marks Holocaust Remembrance Day.
The official state opening ceremony for Holocaust Remembrance Day will take place at 8:00 p.m. in Yad Vashem's Warsaw Ghetto Square on the Mount of Remembrance in Jerusalem, and will be attended by President Reuven Rivlin, Prime Minister Benjamin Netanyahu, chief rabbis Yitzhak Yosef and David Lau and other dignitaries.
This year's theme has been entitled "Until the Very Last Jew: Eighty Years Since the Onset of Mass Annihilation," by Yad Vashem, marking the eightieth anniversary of Operation Barbarossa in which Nazi Germany staged a surprise attack against the Soviet Union in 1941 and occupied vast swathes of land in eastern Europe where millions of Jews lived.
It was following this invasion that the mass shootings committed by the Einsatzgruppen, other German soldiers and police forces, along with local collaborators began across Eastern Europe. This continued into 1943, and some 1.5 million Jews were murdered.
Jews were also murdered in similar operations in German-occupied Yugoslavian territory and by the Antonescu regime on Romanian-occupied land.
A new online exhibition by Yad Vashem commemorating this stage of the Holocaust entitled The Onset of Mass Murder – The Fate of Jewish Families in 1941 highlights the stories of 12 Jewish families who were caught up in the Nazi invasion of Eastern Europe.
Read More: Jerusalem Post