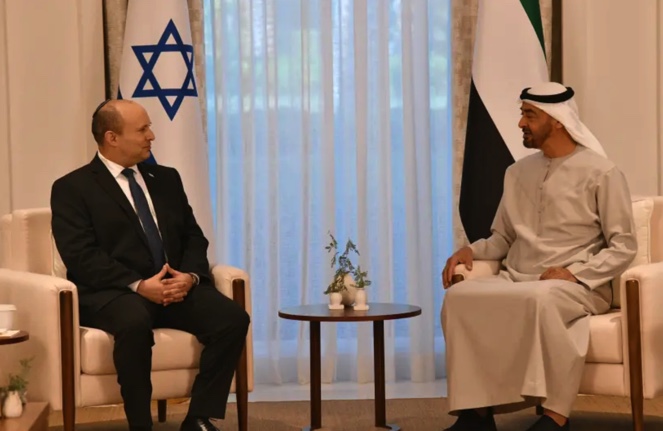 In The News
Historic first meeting: Israeli prime minister meets Emirati crown prince
Prime Minister Naftali Bennett and United Arab Emirates' leader Crown Prince of Abu Dhabi Sheikh Mohammed bin Zayed Al Nahyan became the first leaders of their respective countries to meet on Monday.
"The message that I wish to deliver to the UAE leaders and Emirati citizens is that mutual partnership and friendship are natural," Bennett told Emirati state media WAM before the meeting. "We are neighbors and cousins. We are the grandchildren of Prophet Abraham.
Bennett called relations between the countries "a precious treasure for us and the entire region" and the countries are working better to ensure a better future.
The Emirati leader, known as MBZ, told WAM that he hopes the meeting with Bennett will "advance the relationship of cooperation towards more positive steps in the interests of the people of the two nations and of the region".
Bennett and MBZ met together with their advisers and then ate lunch in the crown prince's home, followed by a one-on-one meeting that lasted for over an hour and a half.