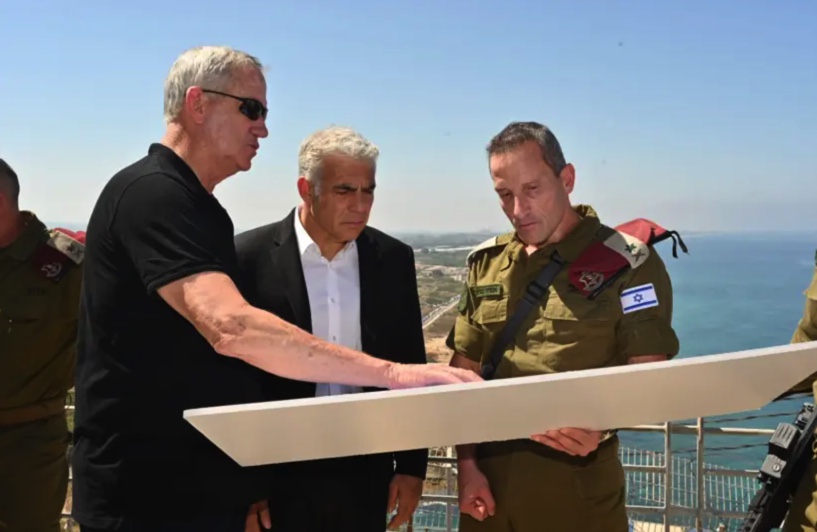 In The News
Hezbollah's actions can lead the entire region to war – Lapid
Hezbollah's actions endanger Lebanon and can bring the entire region toward unnecessary escalation, Prime Minister Yair Lapid warned Tuesday during a tour of the IDF's Northern Command.
"The State of Israel is prepared and ready to act against any threat. We are not facing a confrontation, but anyone who tries to harm our sovereignty or the citizens of Israel will very quickly find out that he has made a serious mistake," Lapid said.
Prime Minister Yair Lapid and Defense Minister Benny Gantz today toured the Northern Command and the border with Lebanon, held an operational situational assessment, and spoke with senior officers in the sector.
Lapid and Gantz were joined by the head of the National Security Council Eyal Haluta, Deputy Chief of Staff Maj.-Gen. Hertzi Halevi, Head of the Northern Command Maj.-Gen. Amir Baram, and the PM's military secretary Brig.-Gen. Shai Clapper.
"Israel is interested in Lebanon as a stable and prosperous neighbor that is not a platform for Hezbollah's terrorism and is not an Iranian tool," Lapid said.
Read More: The Jerusalem Post