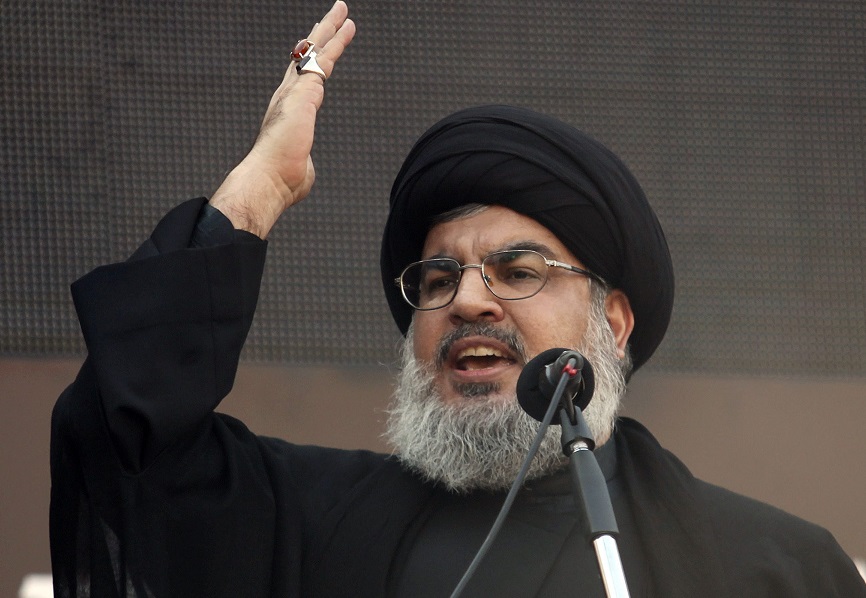 Hezbollah
Hezbollah Says Its Precision Missiles Doubled In A Year, Can Hit All Of Israel
12/28/2020
Lebanon's Hezbollah has doubled the number of its precision missiles over the past year, the terror group's leader Hassan Nasrallah said Sunday.
In a wide-ranging interview with the pro-Hezbollah al-Mayadeen news website, Nasrallah also claimed his Iran-backed Shiite group has the ability to accurately hit any part of Israel.
"The number of precision missiles at the resistance's disposal has now doubled from what it was a year ago," he said. "Any target across the area of ​​occupied Palestine that we want to hit accurately — we are able to hit accurately."
Tensions in the region are high following the recent assassination of Iran's top nuclear scientist Mohsen Fakhrizadeh, in a raid attributed to Israel, and amid fears of further attacks at the tail end of US President Donald Trump's White House term.
Israel's Channel 13 reported last month that Nasrallah was sheltering in place amid fears that he may be next on a US-Israeli hit list. The report said Nasrallah was staying put and canceling any "movements" following Fakhrizadeh's assassination.
The terror leader has been thought to be a target of Israel for years, and some Israeli officials have mocked him for staying in a "bunker" and only making very rare public appearances. Such a hit by Israel would likely seriously inflame the region.
Read More: Times of Israel