Hezbollah
Hezbollah said to bypass US sanctions by entering drug trade into Europe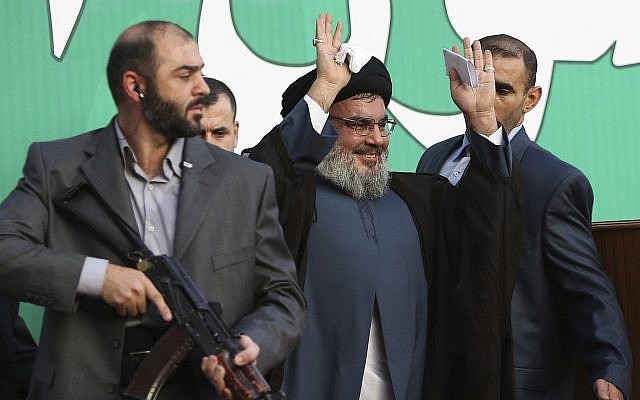 The Hezbollah terror group bypasses US sanctions against Iran and launders many millions of dollars by playing a key role in the global drug trade into Europe, Israeli researchers said Monday.
The development came at the heels of a Daily Telegraph report Sunday that Britain had foiled Hezbollah efforts to stockpile explosives in London in 2015. The Kan public broadcaster reported that Israel's Mossad spy agency provided British authorities with information that helped thwart the Hezbollah plan.
The new study, which focuses on the Iran-backed Lebanese group's political wing and the ways it serves its military wing, also involved collaboration with spy agencies in Israel and around the world.
While Israel, the US, Britain, the Netherlands, the Arab League and others consider Hezbollah in its entirety a terror organization, the European Union blacklists only its military wing — not the political wing, which is heavily involved in Lebanese politics and is part of the government.
"We are showing how all the drug distribution works and supports money laundering," Daniel Cohen of the Abba Eban Institute for International Diplomacy at the Interdisciplinary Center Herzliya told Channel 12 news.
Read More: Times of Israel