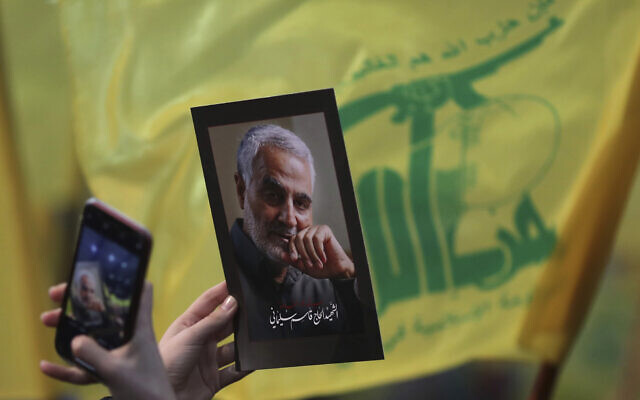 In The News
Hezbollah planned to murder Israeli in Colombia to avenge Soleimani
Hezbollah planned to assassinate an Israeli national in Bogota as part of an operation that also targeted Americans to avenge the January 2020 killing of Iranian al-Quds Force commander General Qassem Soleimani, a Colombian newspaper reported Sunday.
The El Tiempo newspaper said the Israeli targeted by the Lebanese terror group was a former intelligence officer who had been stationed in the city as a member of the diplomatic corps, then opened a company involved in the import and sale of surveillance cameras and technology.
The report, citing unnamed sources in Colombia's military intelligence services, said Israel's Mossad security service discovered that the businessman had been spied on at a number of locations.
The Colombian daily said an intelligence dossier on the matter, including information provided by Mossad, indicated that in addition to the Israeli, members of a US delegation in the city were also under surveillance by the terror group.
The report said Colombian authorities were notified that evidence indicated that the Israeli was going to be assassinated, and that the group was additionally spying on other foreigners in the Colombian capital.
Read More: Times of Israel