Iran
Monitor group: Hezbollah is pulling back from Israel-Syria border, Iran isn't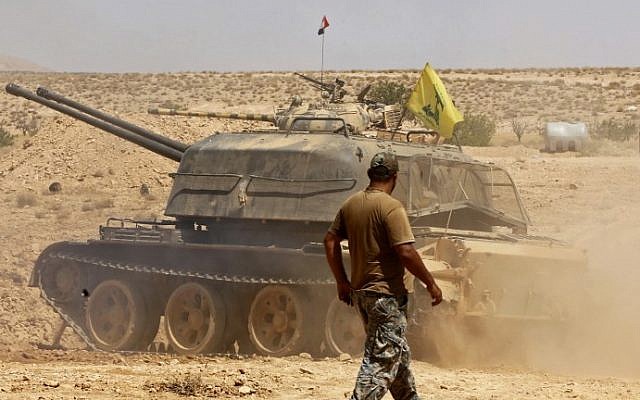 A Syrian war monitor group said Thursday that Hezbollah units deployed in Syria were pulling back dozens of kilometers from the Israeli border in response to a request from Russia, but that Iran was refusing to do the same with its forces in the area.
The UK-based Syrian Observatory for Human Rights, citing what it described as "reliable sources," said that the Lebanese terror group and its allied gunmen have begun withdrawing to positions 40 kilometers (25 miles) away for the border, and a similar distance from the Jordanian-Syrian border.
Russia, Iran and its proxy Hezbollah have been providing military assistance to the regime of Syrian President Bashar Assad as it battles against rebel groups in a civil war that is in its eighth year.
Israel has repeatedly said it wants Iran and the militias it is backing to withdraw from the border area, and recent media reports have said that Jerusalem had reached an agreement on the matter with Moscow.
The reported Hezbollah retreat came in response to a Russian demand that Iran and Hezbollah pull back, the Observatory said, and was the result of Moscow's talks with "regional parties."
However, the report said, Iran is refusing to pull back its own military forces from southern Syria unless there is a corresponding evacuation of US and international coalition forces from the al-Tanf base on the Syrian-Iraqi border. The US and its allies have been backing moderate rebel groups in the civil war as well as carrying out strikes against the Islamic State group.
Sources told the Observatory that the Russians have given the go-ahead for the Jordanians and Americans to hold talks with "factions" to reach an agreement on south Syria. The report did not specify which of the multiple groups vying for control of the area would be involved in the talks.
Read More: Times of Israel