Hezbollah
Hezbollah is now giving orders to Syria's army – and using it to spy on Israel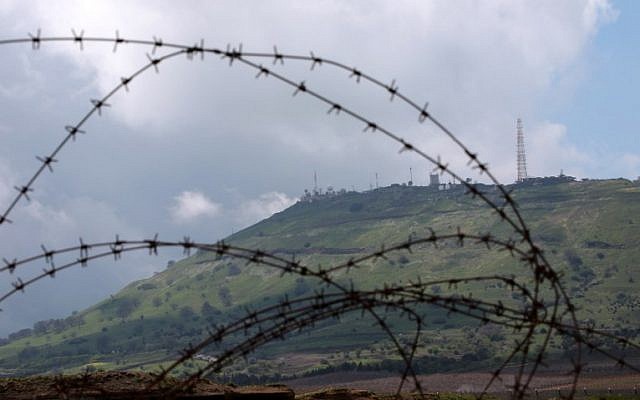 Earlier this month, the Syrian Observatory for Human Rights, a UK-based watchdog group, reported that Israeli fighter jets struck Hezbollah positions on the Syrian side of the Golan Heights. There was no Israeli comment on the claim.
The report said one of the targets was a post on Tel al-Harra, a mountain that is considered a strategic point that overlooks the Golan Heights, while the other was in Quneitra, near the UN-monitored border crossing with Israel, where Arab media reports a Syrian air-defense position and a Hezbollah intelligence center are located.
The Iran-backed Lebanese terror group had been trying to set up a front on the Syrian Golan for years, but had previously been unable to gain a sufficient foothold in the area. However, Syrian President Bashar Assad's conquest of the border area last summer provided the regime-allied organization with an opportunity to once again attempt to establish the necessary infrastructure with which it could threaten Israel near the border.
The alleged Israeli strikes near the border were a rare occurrence. In the past Israel has targeted villages and towns along the Golan Heights frontier after identifying Iranian and Hezbollah attempts to establish cells and infrastructure in the area.
Read More: Times of Israel