Hezbollah
Hezbollah fires rockets at IDF base in northern Israel; no injuries reported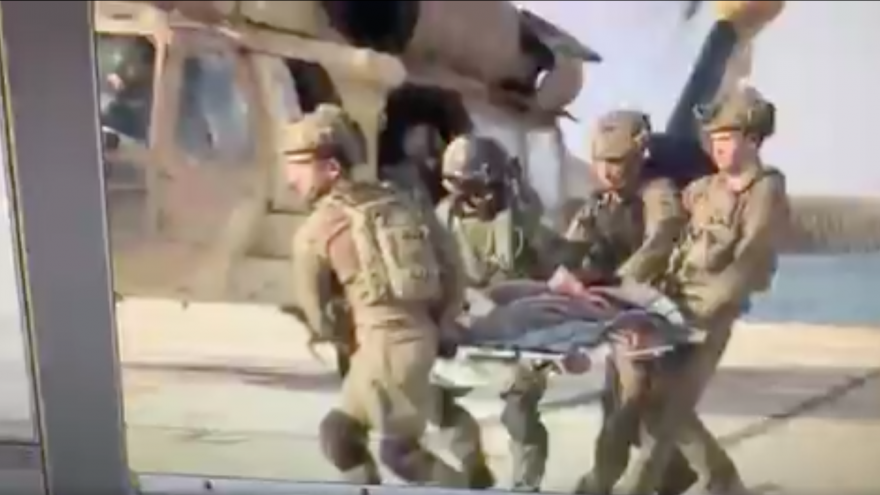 Hezbollah fired several guided anti-tank missiles from Lebanon towards an army base on Israel's northern border on Sunday, destroying an Israel Defense Forces' vehicle. Despite Hezbollah claims that the attack had "killed and injured" the vehicle's occupants, the IDF reported that there had been nobody was inside the vehicle when it was hit.
Israeli news media did show footage of what appeared to be two wounded soldiers being evacuated by helicopter to Haifa's Rambam Hospital, but the footage turned out to have been a decoy operation designed to trick Hezbollah.
According to the IDF, soldiers were in the vehicle just 30 minutes prior to the attack, leading Israel's Army Radio broadcaster Yakov Bardugo to say that Israel and Hezbollah were "30 minutes away from war."
Israeli Prime Minister Benjamin Netanyahu responded to the attack from the opening ceremony for a Honduras diplomatic office in Jerusalem, saying, "I have ordered that we be prepared for any scenario," and adding that "there were no Israeli injuries, not even a scratch."
In response to the attack, Israel launched multiple artillery and airstrikes against Hezbollah infrastructure in southern Lebanon.
United Nations Interim Force in Lebanon (UNIFIL) force commander and head of mission Maj. Gen. Stefano Del Col said in a statement that the peacekeeping organization is "in contact with the parties urging the maximum restraint, and asked to cease all activities endangering the cessation of hostilities."
Hezbollah indicated that the attack was in retaliation for a series of airstrikes in Syria last Saturday night against pro-Iranian operatives who attempted to launch explosive drones in Northern Israel. Sunday's missile attack, said Hezbollah, was named for its two "martyrs," Hassan Zabeeb and Yasser Daher, who were targeted and killed in the Israeli strike.
Earlier on Sunday, residents of northern Israel reported seeing increased military activity in the area, with the IDF allegedly firing shells into disputed land on the Israel-Lebanon border, sparking a fire. While the Lebanese Armed Forces said that an Israeli drone dropped an explosive device nearby, the IDF did not comment.
The IDF remained on high alert through Sunday evening, restricting soldiers' movement through vulnerable areas, sending artillery to the border and cancelling leave for troops in the IDF Northern Command.
As Iran deepens its military capabilities through its proxies in Lebanon and Syria, Israel has expressed its readiness to do anything necessary to undermine Hezbollah's efforts to undermine the stockpiling of long-range, precision missiles.
Read more: Jewish News Syndicate