Hezbollah
Hezbollah fires into Israel, IDF responds, as tension keeps mounting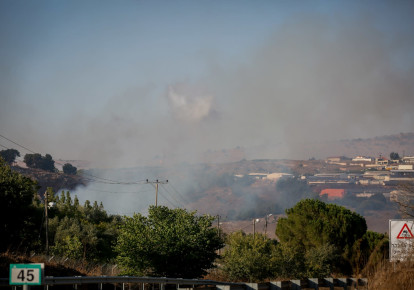 Several anti-tank missiles were fired by Hezbollah toward an IDF base and at military vehicles along the northern border on Sunday, and Israel's military responded by firing over 100 artillery shells into southern Lebanon as well launching an airstrike against the cell responsible for the attack.
There were no injuries or casualties reported in the attack.
"A number of anti-aircraft missiles were fired from Lebanon at an IDF base and military vehicles in the area," the IDF said. "There are a number of confirmed hits."
According to IDF Spokesperson Brig.-Gen. Ronen Manelis, Hezbollah fired at least three Kornet anti-tank missiles at a military position and military ambulance at around 4 p.m.
Manelis stated that while Hezbollah was able to carry out their retaliation, the military had been prepared for the scenario of an anti-tank missile attack, and had taken the necessary precautions to ensure that there would be no casualties.
Hezbollah took responsibility for the attack near Avivim, and was quoted by the Al Manar television channel as saying that "at 16:15 Hasan Zbeeb and Yasser Daher's brigade destroyed an Israeli military vehicle near the border, killing and wounding those inside."