Hezbollah
Hezbollah fires anti-tank missiles at military jeep, IDF base; none hurt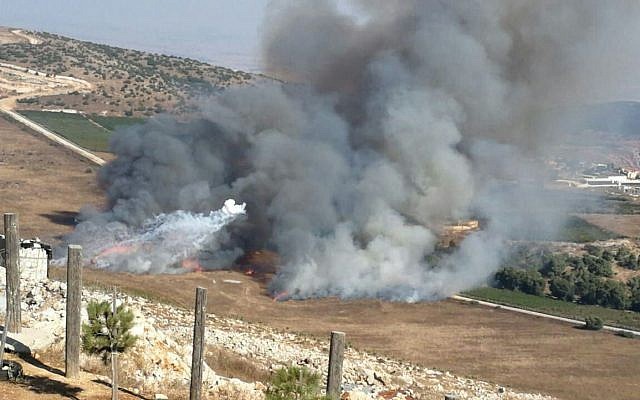 The Hezbollah terror group fired several anti-tank guided missiles at an army base and a military jeep just inside northern Israel's border with Lebanon on Sunday afternoon, causing no injuries, the Israel Defense Forces said.
Military sources said that the vehicle was empty when it was struck, but that soldiers had been inside half an hour earlier. IDF spokesman Lt. Col. Jonathan Conricus initially said that the armored jeep had been painted with a red Jewish star, identifying it as an ambulance, but later retracted the claim and clarified that the vehicle had been used as an ambulance but was not marked as such.
In response to the attack, the Israeli military said its artillery cannons and attack helicopters fired approximately 100 shells and bombs at Hezbollah targets in southern Lebanon.