Hezbollah
Hezbollah Doesn't Expect War With Israel, But Is Ready for One, Group's Deputy Leader Says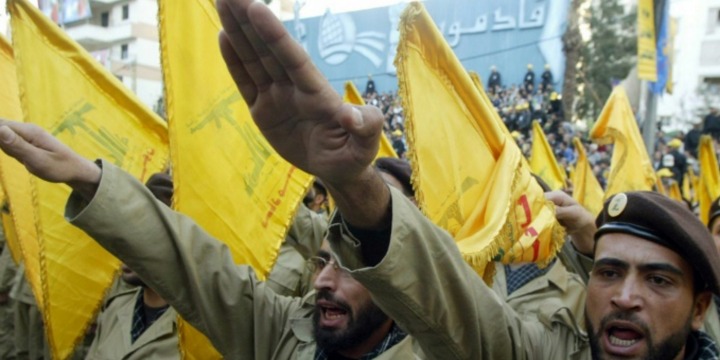 Lebanon's powerful Hezbollah does not expect its arch foe Israel to launch a war for now in Lebanon but is prepared for one, the deputy leader of the Iran-backed Shi'ite group told Reuters in an interview on Thursday.
As the war in Syria enters its eighth year, Sheikh Naim Qassem also said there was no end in sight to the conflict which would go on for at least two more years, and President Bashar al-Assad could not be forced out of an eventual settlement.
"There is no solution in Syria under the title of 'excluding President Assad'. On the contrary, the solution in Syria is with President Assad, and he is the mandatory channel for the solution," Qassem said.
The heavily-armed Hezbollah joined the war in support of Assad in 2012, and has played a critical part in helping his government defeat Sunni rebels backed by the United States and its regional allies — Saudi Arabia, Qatar and Turkey.
Hezbollah has spearheaded a coalition of Tehran-backed Shi'ite militias that have deployed to Syria from Iraq, Afghanistan and Pakistan. Iran's expanding power in Syria has caused deep alarm in neighboring enemy Israel.
Israel has mounted numerous air strikes in Syria against what it has described as Hezbollah and Iranian targets.
Prime Minister Benjamin Netanyahu warned last month that Israel would not allow Iran to put a "noose of terror" around its neck and it could act not just against Iran's proxies, but Iran itself.
In Lebanon, where Israel and Hezbollah last fought a major war in 2006, Iran is helping the group build factories to manufacture precision-guided missiles or refit its longer-range missiles with precision guidance systems, Israeli and U.S. officials say.
Asked about the Israeli accusations and warnings, Qassem said he would not comment on Hezbollah's military capabilities, deployments or plans.
"We don't talk about the military details, be it our capabilities or those of our allies, or our deployments, because they are secrets that we retain and we don't want to give a free gift to our enemy," he said.
Hezbollah "is ready to confront the aggression if it happens, if Israel decides to carry out any foolish action," he said. "But it does not appear that the circumstances are for an Israeli decision for war."
"We have declared repeatedly and frequently that we, as the resistance, work to have permanent readiness and we are ready to confront the Israeli aggression if it happens, and therefore we are ready to defend ourself by all available means."
"We are working to fortify our front, and to be ready."
Hezbollah will stay in Syria as long as necessary
In Syria, however, he said it was possible Israel would conduct further "limited" attacks. "The Syrian regime has taken the decision to respond to this type of attack," he added.
Syria's air defenses last month shot down an Israeli F-16 as it was returning from a bombing run in Syria after Iran had sent a drone into Israeli air space.
Read More: Algeminer