Hezbollah
Hezbollah chief says Israel 'scared,' not ready for war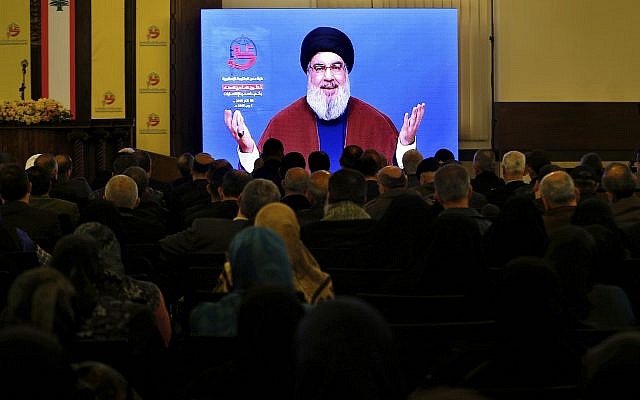 Hezbollah leader Hassan Nasrallah said Friday that Israel is "scared" of another war with his Lebanese terror group, and claimed the Israeli military is unprepared for any such conflict.
In a televised speech, Nasrallah pointed to the US military's deployment this week of the advanced THAAD missile defense system in Israel for joint exercises as proof of what he said was Israeli insecurity over the country's ability to counter Hezbollah rocket fire in a future conflict.
"Israel is scared of a new war," Nasrallah told supporters.
"Every day you hear that Israel is not prepared for war in one way or another and this week you saw Israel began using the American THAAD system. They don't even trust the missile defense systems they developed themselves," he added, according to Israel's Channel 13.
Hezbollah is believed to possess between 100,000 and 150,000 rockets and Israel has warned it is working to develop precision missiles with Iranian assistance. While the IDF and the Defense Ministry have invested significant resources in aerial defense, army officers have said that these anti-missile systems will not be able to stop all projectiles.
Read More: Times of Israel