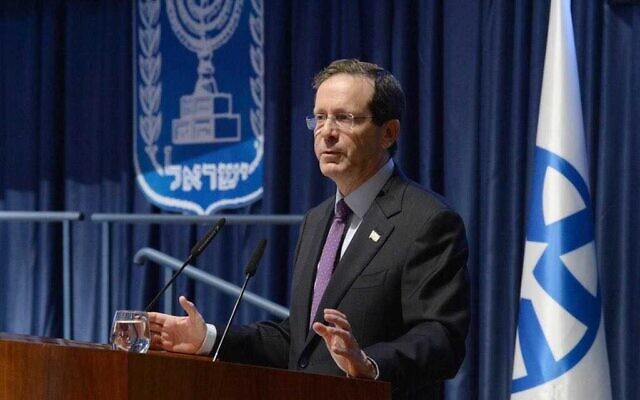 Herzog says upcoming UN Durban conference on racism promotes hate
The upcoming United Nations conference on racism is "a gathering of hatred and slander, an antisemitic event in the worst sense," President Isaac Herzog said Tuesday at the opening of the Global Forum to Combat Antisemitism in Jerusalem.
Herzog called for countries and organizations to join together by acting "decisively, unanimously, and fearlessly" against September's Durban IV conference to ensure it does not take place.
The conference, named after the South African city where the first meeting took place in 2001, is slated to be held at the UN General Assembly in New York.
The US, Britain, Canada and several other countries have announced they will not attend the event. It marks the 20th anniversary of the notorious World Conference on Racism in the same city, and a separate NGO Forum, at which Israel was singled out for racism and some participants sought to equate Zionism with racism, prompting an Israeli and American walkout. Subsequent Durban conferences have also prompted boycotts by nations concerned at their antisemitic character.
Read More: Times of Israel