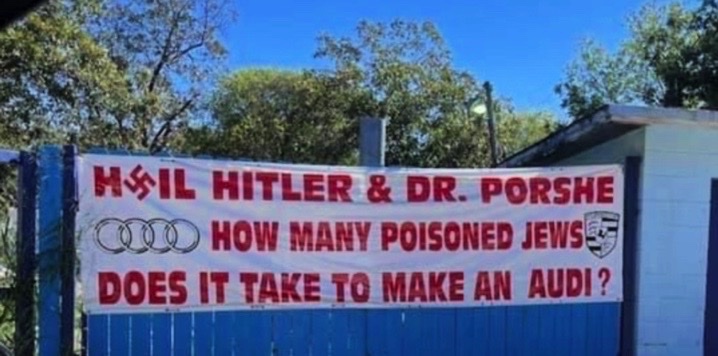 In The News
'Heil Hitler' Sign Outside San Antonio Automotive Repair Shop Causes Distress in Local Community
Residents of south side of San Antonio, Texas, have expressed distress over a bizarre sign outside a local garage that includes the words "Heil Hitler" and the Nazi swastika.
The sign, in large red letters on a white banner, has been on display at the entrance to the Budget Automotive Repair shop on Quintana Road.
Annette Orta, a local resident who grew up in the neighborhood, told the local CBS station that the banner had left her with a feeling of deep unease.
"It's scary to know that we have some people that feel that way in the community," she said. "That's all it is, it's discrimination and hating."
Read More: The Algemeiner