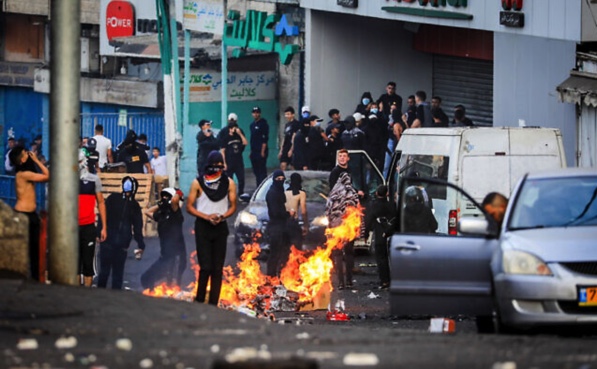 In The News
Heavy clashes seen across East Jerusalem amid surging Palestinian unrest
Rioting Palestinians clashed with Israeli police in several locations across East Jerusalem Wednesday night and early Thursday, as forces continued to hunt for a Palestinian suspected of a deadly shooting attack on a checkpoint days earlier.
Protesters hurled rocks and Molotov cocktails, launched fireworks and set tires and garbage dumpsters on fire in several neighborhoods, blocking roads as they faced off against Border Police officers deployed in Palestinian areas of the capital.
Two officers were lightly injured from what authorities suspected was shrapnel from pipe bombs hurled at them in Issawiya, Jerusalem police said.
Earlier in the evening, police said Palestinian gunmen opened fire at a Border Police position at the Qalandia crossing near Jerusalem, without causing any injuries. Troops stationed in the area returned fire and were searching for the suspects who fired from the nearby town.
Read More: Times of Israel