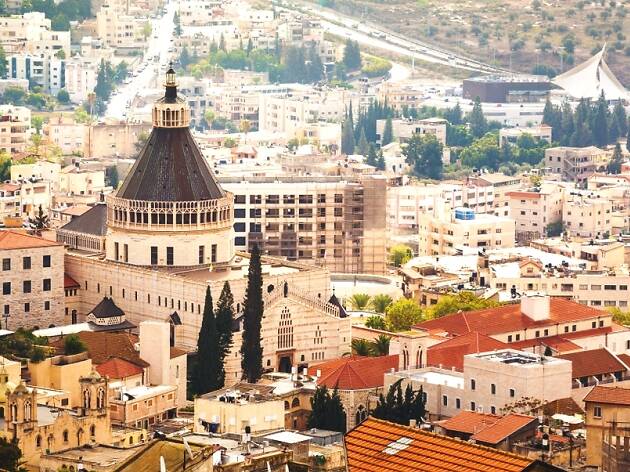 In The News
Have Archaeologists Found Jesus's Childhood Home In Nazareth?
11/27/2020
The location of the home where Jesus, Mary and Joseph lived in Nazareth when Jesus was a child may have been discovered by Prof. Ken Dark of the University of Reading in England, according to research Dark wrote about in his recently published book, The Sisters of Nazareth Convent: A Roman-period, Byzantine, and Crusader site in central Nazareth, which is available from Routledge Press.
Dark, who has spent more than a decade studying the first century ruins that are underneath a modern-day convent, said this spot was first suggested as the home of Jesus and his family in the 19th century but that archaeologists in the 1930s did not find the idea credible.
However, the professor was intrigued and launched a project to explore the site 14 years ago. "I didn't go to Nazareth to find the house of Jesus, I was actually doing a study of the city's history as a Byzantine Christian pilgrimage center," he told the BBC. "Nobody could have been more surprised than me. 
According to Dark, the ancient dwelling was under a Byzantine-era church, which is itself beneath the Sisters of Nazareth Convent. He clarified to The Jerusalem Post that, "I didn't excavate at the Sisters of Nazareth site – I did a new survey of the site, a study of the archives and objects from decades of previous excavation, and recorded already-excavated evidence re-exposed when there was work on the crumbling mid-20th-century concrete floor.
Read More: Jerusalem Post