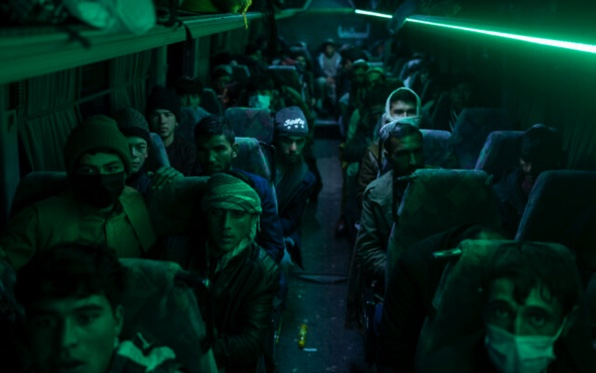 In The News
Haunted by Holocaust, Israeli charity assists Afghans fleeing Taliban rule
When Israeli lawyer Inbar Nacht saw pictures last year of Afghans desperately trying to escape their homeland, she thought of her relatives who were murdered in the Holocaust and knew she had to act.
She and her husband Marius had founded a charity in 2020 that has worked on a range of initiatives, from assisting the elderly and disabled to supporting out-of-work artists during the COVID-19 pandemic.
Evacuating people from Afghanistan — a war-battered country that has never recognized Israel and which is now ruled by Islamist hardliners — was not within the area of expertise of the group, Nacht Philanthropic Ventures.
In an interview at her Tel Aviv home ahead of International Holocaust Remembrance Day on Thursday, she told AFP that she "couldn't remain indifferent to the images of people trying to escape with their children and babies."
"It touched my most fundamental Jewish feelings," she said about the dramatic events of last August.
Many Afghans feared a return to the Taliban's hardline rule of the 1990s or possible retribution for working with the United States-backed government or foreign forces.
Read More: Times of Israel