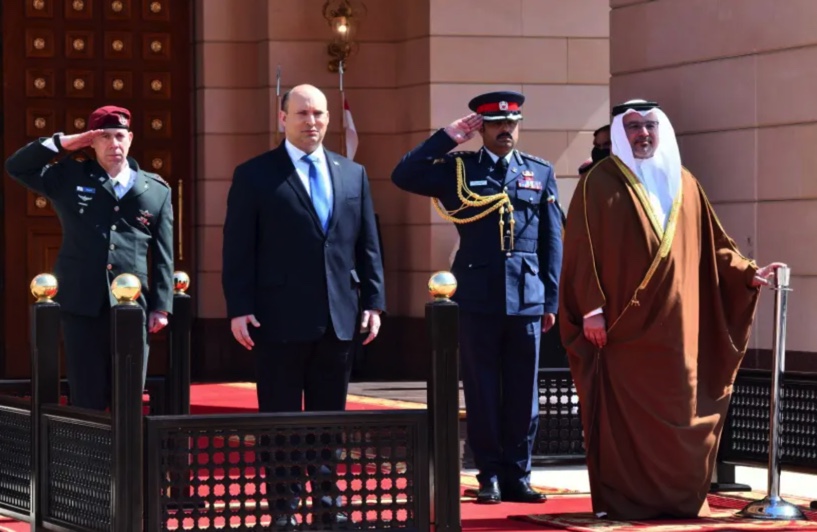 In The News
Hatikvah plays at Bahrain Royal Palace as Bennett arrives
A Bahraini military band played Hatikvah, Israel's national anthem, outside the royal palace in Manama as Prime Minister Naftali Bennett made history as the first Israeli leader to visit the Gulf state on Tuesday.
Bennett was received by Bahrain's Crown Prince Salman bin Hamad Al-Khalifa, who is also the Kingdom's prime minister, ahead of a one-on-one meeting and a working lunch.
The Israeli prime minister is also set to meet with his father, Bahrain's King Hamad bin Isa al-Khalifa.
Bennett said earlier in an interview with Bahraini paper Al-Ayam that Israel and other countries in the region should work together against their shared challenges, such as the Iranian threat.
"Israel and Bahrain are dealing with major security challenges that stem from the same source, which is the Islamic Republic of Iran," Bennett said. "Iran destabilizes the entire region."
Read More: The Jerusalem Post