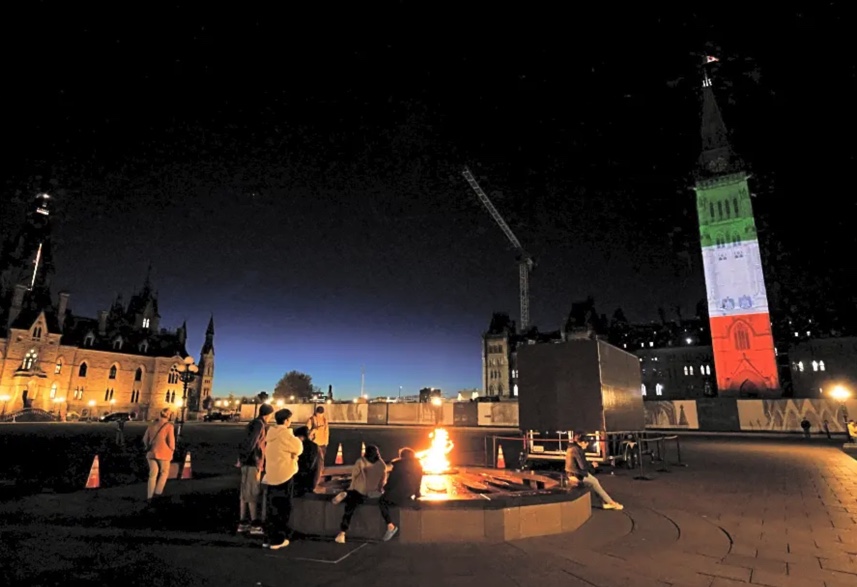 In The News
Harasser of Holocaust survivor nearly car rams Iran protesters in Toronto
Canadian protesters against oppression in Iran were nearly car-rammed in Toronto on Sunday by an activist who had recently achieved notoriety for dressing as an orthodox Jew and harassing a Holocaust survivor about her position on the Israel-Palestinian conflict.
As a protest in Markham at the Islamic Mahdi Centre mosque neared its end, Firas al Najim, 38, "drove at a high rate of speed in the direction of a crowd of people," said York Regional Police. "The accused stopped the vehicle abruptly, squealing the tires while yelling at the protestors."
According to journalist Samira Mohyeddin, protesters alleged that al Najim – the manager of the NGO Canadian Defenders 4 Human Rights (CD4HR) – had attempted to run them over.
Police officers attempted to stop the vehicle after the incident, but al Najim and a passenger fled in the car.
Al Najim was arrested a short time later, and when officers searched his vehicle, they found an airsoft gun, a baton and bear spray.
Read More: The Jerusalem Post