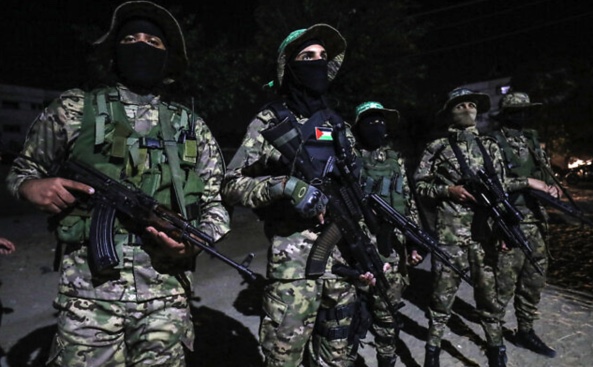 In The News
Hamas threatens renewed 'escalation' with Israel, slams Egypt over Gaza role
A senior Hamas source on Monday said his terror group was weighing a renewal of violence against Israel in Gaza, while lashing out at Egypt over its role as mediator between the sides.
"We are considering options for an escalation with Israel in light of the continued siege of Gaza and the delay in rehabilitating the Strip," the unnamed source told Al Jazeera. "We will not allow the current situation to continue and the next phase will prove the credibility of our words."
The remarks referred to the Israeli and Egyptian blockades of the Gaza Strip, which Israel says is needed to prevent arms from reaching Palestinian terror groups, and reconstruction in the coastal enclave following the 11-day military conflict in May between Israel and Hamas.
The source warned Israel against "attacks" on Palestinian security prisoners and the Temple Mount in Jerusalem's Old City, which houses the Al-Aqsa Mosque, saying they "will again blow up the situation." The fighting in Gaza earlier this year began after Hamas fired rockets at Jerusalem amid tensions over the holy city.
Turning to Egypt, the Hamas source accused Cairo of not honoring pledges to Hamas and other Palestinian factions concerning reconstruction and aid for Gaza.
Read More: Times of Israel