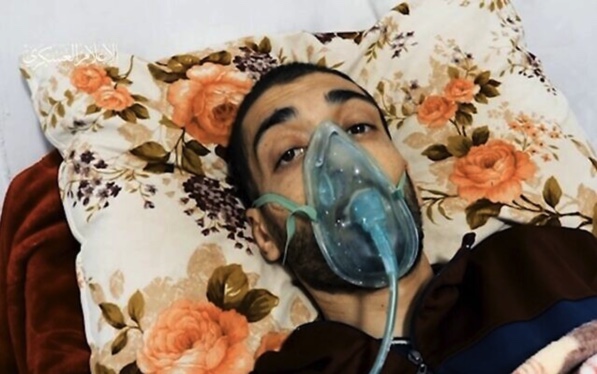 In The News
Hamas releases footage showing Israeli captive hooked up to oxygen
The Hamas terror group on Tuesday published a video showing Hisham al-Sayed, one of two Israeli men being held by the terror group in the Gaza Strip, in poor medical condition — the first image of the hostage seen in years.
In the video, al-Sayed can be seen hooked up to an oxygen mask. The footage was undated, but it appears to have been recent, as a conference streaming on Al Jazeera's Arabic channel seen behind the Israeli hostage took place on June 21.
The video also shows al-Sayed's Israeli identification card.
Hamas's military wing had claimed on Monday night that "the health of one of its Israeli prisoners has deteriorated," after years in which repeated attempts to reach a prisoner exchange deal between the two sides have hit dead ends.
Al-Sayed, a Bedouin Israeli, crossed into the Gaza Strip voluntarily in 2015. His family says he suffers from mental illness.
Read More: Times of Israel