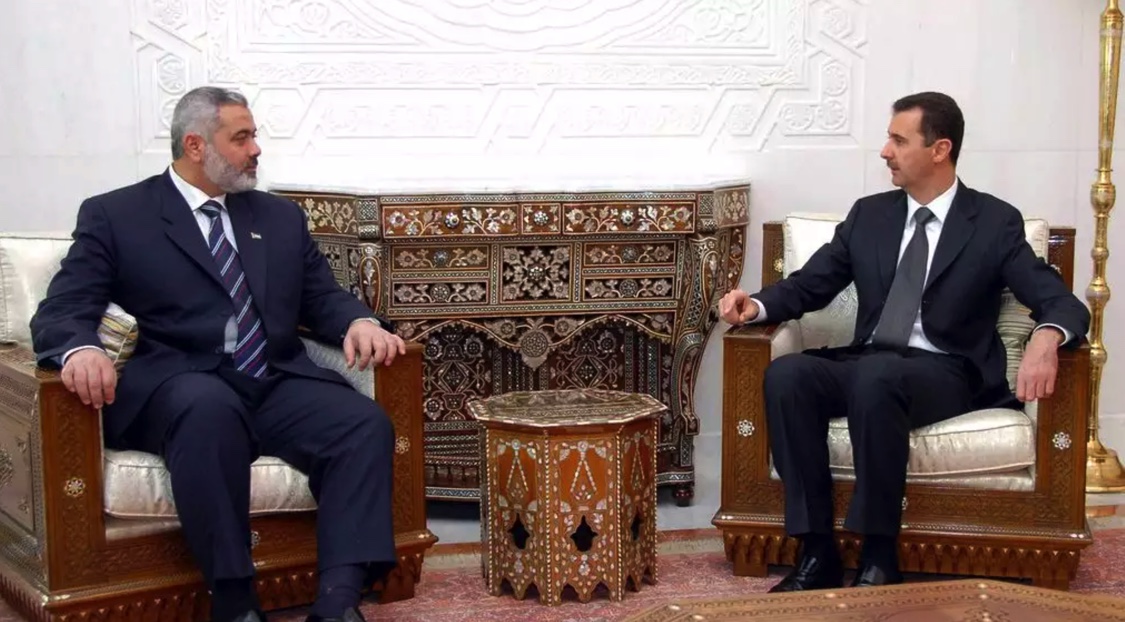 In The News
Hamas reconciliation with Syria 'source of concern' for Israel
A recent report that Hamas and Syria have reestablished relations after a decade of rupture between them is a source of concern for Israel, Michael Barak, a senior researcher at the Institute for Counter-Terrorism in Herzliya, told Jewish News Syndicate.
The Palestinian terrorist group has "decided to restore ties with Syria 10 years after its leadership shunned Damascus over opposition to President Bashar Assad's crackdown on a revolt against his rule," according to Reuters, citing two Hamas members.
The terrorist group, which rules the Gaza Strip, had to vacate its Damascus headquarters in 2012 after it came down on the side of Sunni rebels who were fighting to topple the minority Alawite Assad regime from power that year. Palestinian Islamic Jihad – the second-largest armed terror faction in Gaza – has remained in Damascus.
Hamas' position on the Syrian war also harmed its ties with Iran for several years until those relations were restored in 2017, and Iranian financial and operational assistance to Hamas resumed.
Read More: Israel Hayom