Hamas
Hamas official condemned for remarks calling on Palestinians to 'cut necks of Jews'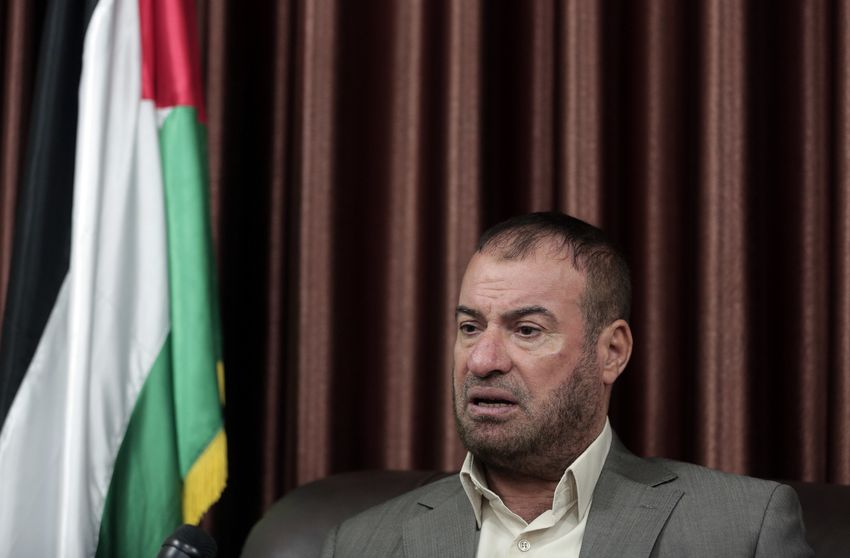 Secretary-general of the Palestinian Liberation Organization's Executive Committee Saeb Erekat slammed on Monday Hamas leader Fathi Hammad after urging "seven million Palestinians abroad" to quit their "warming up" and "attack every Jew on the globe by way of slaughter and killing."
"The just values of the Palestinian cause include love for freedom, justice and equality," Erekat wrote on Twitter.
"The repugnant statement of Hamas leader Mr. Fathi Hammad about Jews doesn't represent any of them. Religion shouldn't be used for political purposes," he added.
The Gaza Strip's ruling Hamas distanced itself from the remarks, insisting "these statements do not reflect the official positions of the movements and its polices."
"Our struggle is not against Jews or Judaism, but rather the occupation and the Zionist movement that is occupying our lands," Hamas said in a statement Wednesday.
On Friday, Hamas official Fathi Hammad, during a speech at a March of Return rally that aired on Al-Aqsa TV, called on all Palestinians to quit "warming up" and said it's time to "attack every Jew on planet Earth and slaughter and kill them," reported MEMRI TV.
Hammad also reportedly encouraged Palestinians in the West Bank to purchase knives in order to cut the necks of Jews, saying that knives only cost five shekels.
The Hamas leader added: "We will die while exploding and cutting the necks and legs of the Jews. We will lacerate them and tear them to pieces, Allah willing!"
After Hamad's comments made waves in the media, a Hamas official downplayed the speech as "emotional" rhetoric amid "killing of one of our members."
Read more: i24 News