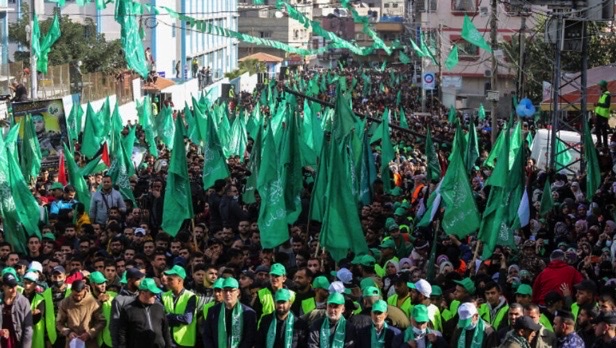 In The News
Hamas leaders 'turn the page' in meeting with Assad in Damascus
A Hamas delegation met with Syrian leader Bashar al-Assad on Wednesday in Damascus, in the latest bid by the Gaza-based Palestinian terrorist group to "turn the page" with the dictator, according to Reuters.
"We consider it a historic meeting and a new start for joint Syrian-Palestinian action," said Hamas politburo member Khalil al-Hayya, according to the report.
"We agreed with the president [Assad] to move beyond the past," he added.
Hamas's relations with the Syrian regime broke down after its leaders officially endorsed the 2011 Sunni uprisings against Assad, and a year later abandoned their Damascus headquarters.
At the time, the move angered Shi'ite Iran, the patron of Assad, whose ruling Alawite religious group is a Shi'ite offshoot.
Read More: JNS