Hamas
Hamas: Killing of IDF soldier was response over West Bank annexation talks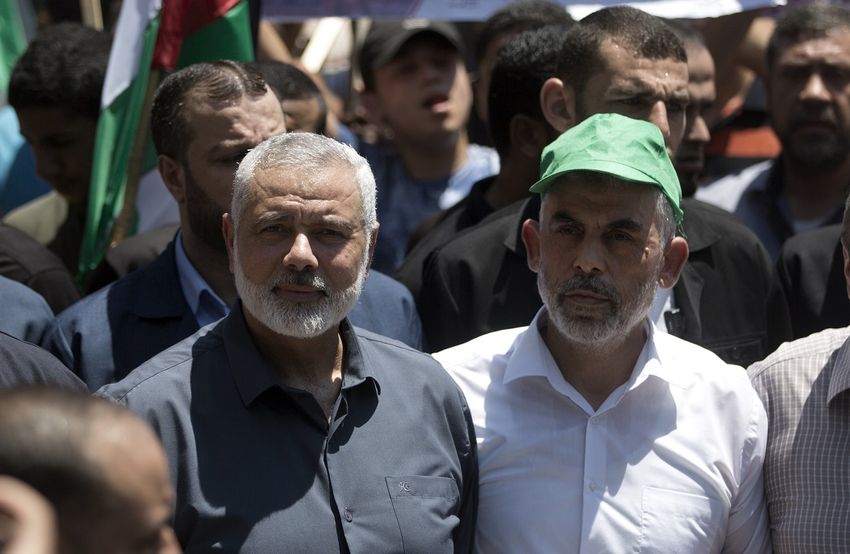 Gaza-based terror organization Hamas hailed the stabbing to death of Israeli off-duty soldier Dvir (Yehuda) Sorek, 18, from Ofra settlement in the West Bank on Thursday.
"The attack in Etzion is a powerful response to talks of annexing the occupied [West Bank]," Hamas said in an official statement.
"This is a decision of our people to expel the occupier from the bank. It's proof that our people's intifada continues in the West Bank and that the young do not renounce their struggle until the occupation is vanished and settlers expelled," said Hamas.
Hamas also said the attack "proves" that the Israel's security policy of coordination with the Palestinian Authority is a failure.
Islamic Jihad, another Palestinian Islamist terrorist organization, hailed the terror attack as well, issuing a statement that called it a "heroic (attack) which sends an important message."
Earlier Thursday, reports emerged from Palestinian outlets that the Israel Defense Forces (IDF) operated in the Palestinian village of Beit Jaffar in the West Bank in pursuit of the culprits of the murder.
However, so far no announcement of arrests have been made by Israel.
'We will deepen our roots in our homeland'
Laying a cornerstone for the construction of 650 new housing units in the Beit El settlement, Prime Minister Benjamin Netanyahu said "We promised to build hundreds of housing units — today we are doing it, both because we promised and because our mission is to establish the nation of Israel in our country, to secure our sovereignty over our historic homeland."
"We know that the Land of Israel is bought in agony. Today another one of our sons fell. He was from a family that has already made a heavy sacrifice for the Land of Israel. These vicious terrorists, they come to uproot — we come to plant. They come to destroy — we come to build. Our hands will reach out and we will deepen our roots in our homeland, in all parts of it," the Prime Minister concluded.
Read more: i24 News