Hamas
Hamas has infiltrated PA security forces, recruited officers as spies — report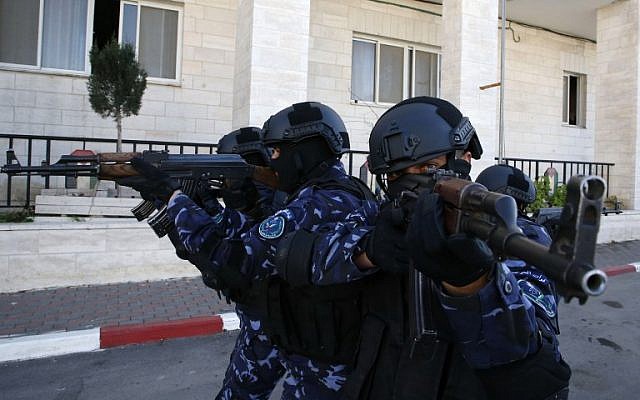 Hamas has managed to recruit members of the Palestinian Authority's security forces into the terrorist group over the past year, including some in sensitive units that work alongside Israel to thwart Hamas terror activity in the West Bank, according to a newspaper report on Tuesday.
The Palestinian Authority's intelligence agents caught wind of the breach, launching a covert crackdown on the Hamas spies several months ago that saw several security officers jailed after confessing to working for the terror group, according to Yedioth Ahronoth, which cited Palestinian sources.
The report said Palestinian security officers were reeled in to work for Hamas either through bribes and financial incentives, or through the jailing of their relatives in Gaza.
Leaders of Hamas in Gaza and abroad oversaw the recruitment of the PA security officers, the report said.
The officers were asked to convey sensitive intelligence to the Gaza leaders on PA security operations, including against Hamas cells in the West Bank. Some were told to plant false information to mislead the PA forces.
Hamas managed to infiltrate various units, including the Preventative Security Service that works with Israel to foil terror attacks (and is the equivalent to the Shin Bet security service in Israel), intelligence, and the Palestinian police, among others, the report said.
Read More: Times of Israel