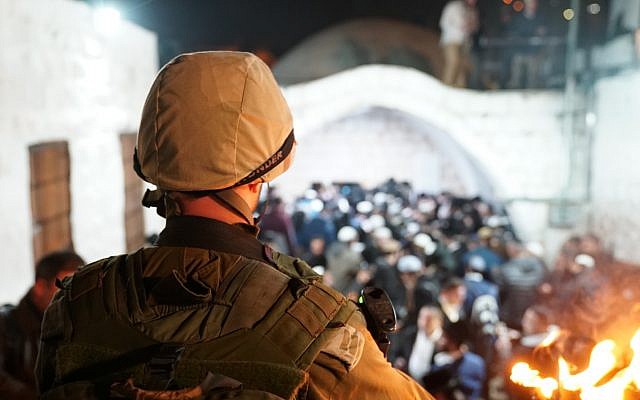 Hamas
In The News
Hamas 'fighter' killed during armed clash with IDF in Nablus
A member of the Hamas terror group was killed as Israeli troops clashed with Palestinian gunmen in the northern West Bank early Thursday.
Ahmed Atef Mustafa Daraghmeh was mortally wounded when armed Palestinians exchanged fire with Israeli troops that entered the city of Nablus to escort Jewish worshippers to a site known as the biblical Joseph's Tomb in the Palestinian city.
Palestinian medical officials said another five people were wounded in the clash.
The sound of gunfire was heard in amateur videos that Palestinians recorded from their windows.
Images published by Palestinian media outlets showed Daraghmeh's body draped in the flag of Hamas, indicating his affiliation with the terror group.
Read More: Times of Israel