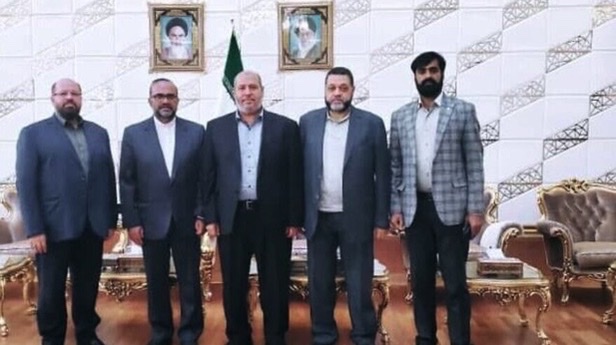 In The News
Hamas delegation arrives in Iran to discuss 'status of Palestinian nation's resistance'
A Hamas delegation arrived in the Iranian capital of Tehran on Wednesday for a series of meetings with Iranian regime officials, according to Iranian state media.
The delegation is headed by Khalil al-Hayya, a senior Hamas figure based in the Gaza Strip, and includes Hamas's representatives in Iran and Lebanon, according to the Islamic Republic News Agency (IRNA).
The meetings, which are scheduled to begin on Thursday, will focus on the "latest status of the Palestinian nation's resistance," according to the report.
Hamas's military wing in Gaza has for years received Iranian funding, to the tune of tens of millions of dollars per year, as well as training.
Prior to Egypt's sealing of the Rafah border crossing and destroying most of the cross-border tunnels linking Sinai to Egypt in past years, Iran also smuggled significant quantities of surface-to-surface rockets into Gaza for Hamas, and for its Palestinian proxy Palestinian Islamic Jihad.
Read More: JNS