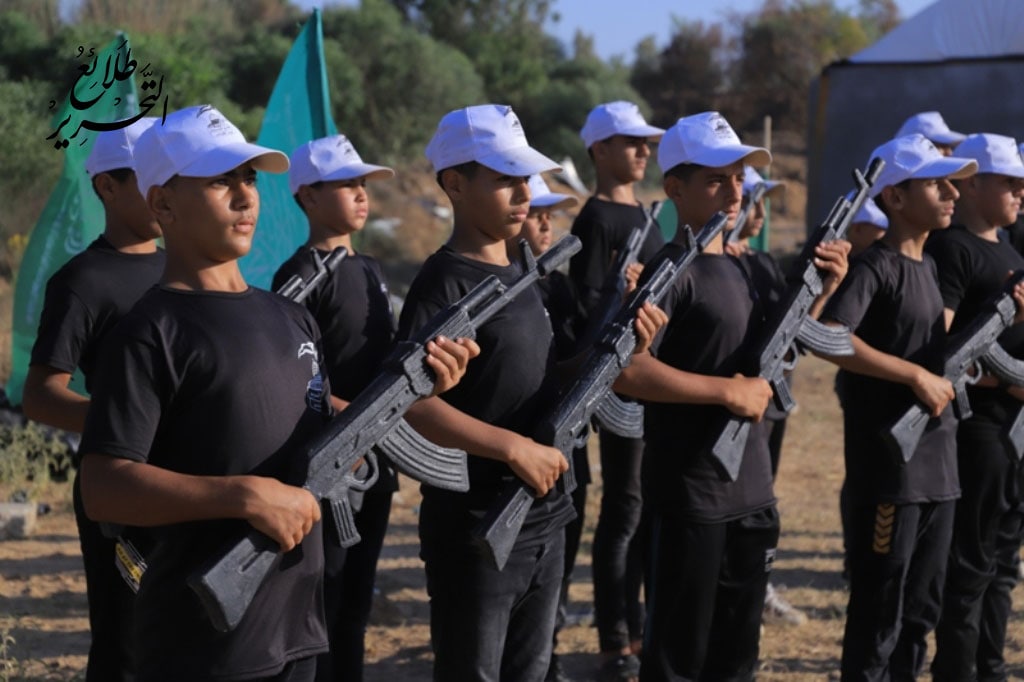 Hamas continues recruiting child soldiers: Where is the condemnation?
Hamas is holding its annual summer camps to recruit child soldiers. It provided an explanation in English via a video on its "effort to prepare the youth" this year. It openly said it was preparing them for "training camps" named after the "sword of al-Quds battle," the name it gave to the
war in May against Israel
. It said it has been organizing the child-soldier training camps for five years.
The terrorist group says the youth need to be ready to make "sacrifices" which appears to be the language used to describe recruiting them to be killed. The speech by
Hamas
members said the camps include religious indoctrination and "security" training. Some 50,000 children have registered, according to
The Jerusalem Post
correspondent Khaled Abu Toameh.
Read More: Jerusalem Post