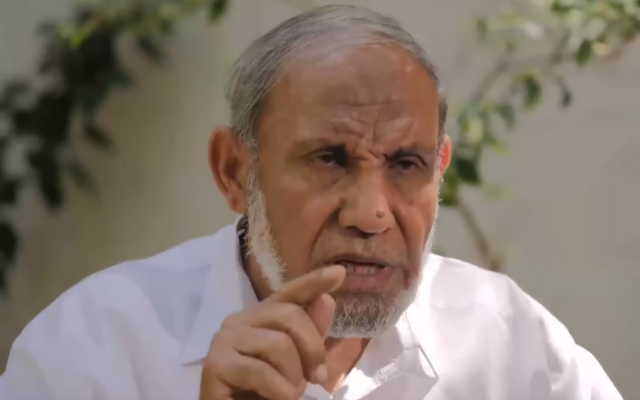 In The News
Hamas co-founder to UK TV: Israel has no right to exist
05/25/2021
In a rare interview, Hamas co-founder Mahmoud al-Zahar told Britain's Sky News that Israel has no right to exist, and said the terror group's strategy was to target Israeli population centers.
The interview, which came in the wake of the ceasefire that began on Friday, was conducted by Sky's Middle East correspondent, Mark Stone, who visited al-Zahar in his Gaza home.
In stilted English, al-Zahar explained that Hamas's "victory" was a function of the group's ability to fire rockets on densely populated Israeli civilian areas.
"The new element" in the latest round of fighting, al-Zahar said, "is the degree of the resistance movement, particularly in Gaza, to attack the Israeli targets at very important points, including most of the overcrowded area in the civilian society. So for how long the Israeli will accept that, I think this is the main issue."
Hamas and other Gaza terror groups launched over 4,300 rockets at Israel during the 11 days of fighting, at times forcing people living near Gaza into bomb shelters around the clock.
Read More: Times of Israel