Hamas
Hamas claims it tried to attack Iron Dome system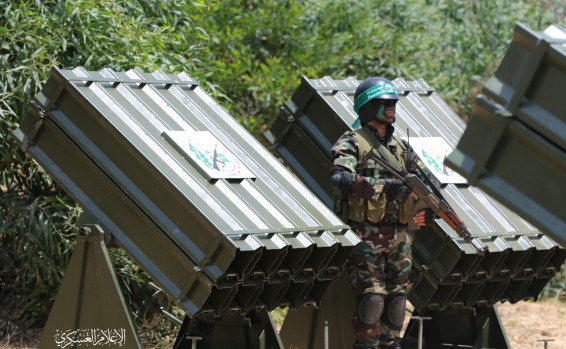 Hamas attempted to fire rockets at Iron Dome missile defense batteries during the recent escalation of tension between Israel and the Gaza Strip in May, a commander in the Izzedine al-Qassam Brigades known as Abu Maaz told the organization's Al Qassam website on Tuesday.
The commander told Al Qassam that the rockets Hamas utilized in the May round of violence were locally made versions of the Sejjil missiles produced in Iran.
Abu Maaz said that the number of rockets fired during the May clashes was "the highest in the history of the conflict with the occupation," with hundreds of rockets and mortars launched at Israel in a single 30-hour period.
Hamas is also claiming that its rocket launch personnel, who coordinated their launches through a joint operations center shared by Hamas and the rest of the terrorist groups in Gaza, managed to hit "key sites" in Israel and increase their rocket fire after the IDF carried out airstrikes on residential buildings in Gaza.
According to Abu Maaz, 85 rockets had been fired at Ashkelon; 80 at Ashdod; and 60 at Beersheba, all of which supposedly contained heavy explosives payloads.
Read More: Israel Hayom