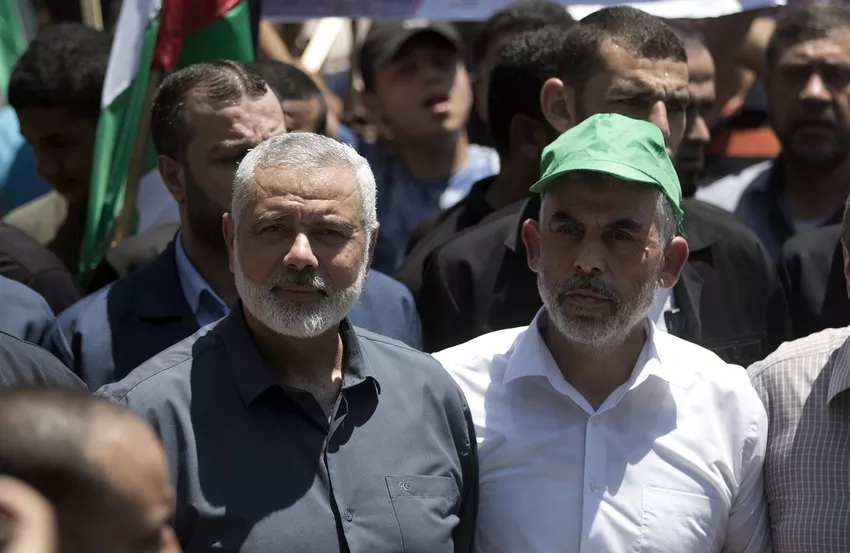 Hamas
Hamas Chief Threatens to Kidnap More Israeli Soldiers
Hamas chief Ismail Haniyeh threatened Wednesday that the Gaza-based terrorist group could kidnap more Israeli soldiers, Israel's Channel 12 reports.
The remarks were made during an interview for Al Jazeera, in response to a question regarding the reported prisoner swap talks with Israel.
Haniyeh said that the talks are yet to see a breakthrough and threatened that the group could increase its "loot."
He added that the group would only agree to a deal that would grant freedom to those re-arrested by Israel after being released under an earlier swap, which saw IDF First Class Sgt. Gilad Schalit freed from Hamas captivity.
The past few weeks saw a multitude of reports on under-the-radar talks between Israel and Hamas on a prisoner swap with international mediation.
The Gaza terrorist group is known to be holding two Israeli citizens, Avraham "Avera" Mengistu and Hashem Badawi al-Sayid.
It has also reportedly offered to provide Israel with information on the location of the remains of two IDF soldiers killed in Operation Protective Edge in 2014, St.-Sgt. Oron Shaul and Lt. Hadar Goldin.
Read More: I24