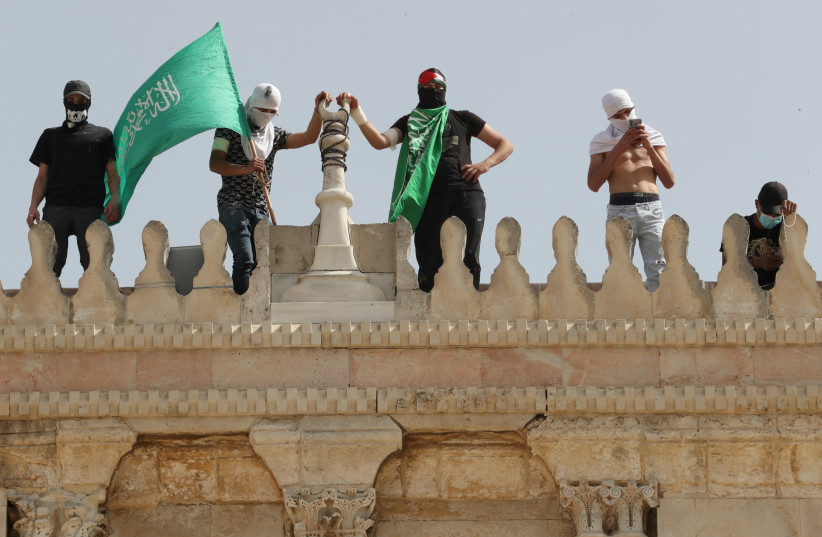 Hamas
Hamas calls for Day of Rage in West Bank amid continued tensions
06/04/2021
Hamas called for a Day of Rage in the West Bank on Friday, encouraging mass rallies by Palestinians against what it termed a "frenzied settlement attack on the West Bank," according to the Palestinian Safa news. 
The call for a day of rage comes a day before Palestinians mark Naksa Day to commemorate the Six-Day War in 1967.
Clashes broke out between Palestinians and Israeli security forces in multiple locations on Friday. At least 10 injuries due to live fire were reported by the Palestinian Wafa news agency in clashes in the town of Beita, located south of Nablus, with at least one person seriously injured.
A number of attempted shooting attacks have been reported in recent days.
A passing vehicle fired at a bus stop near Kiryat Arba on Friday morning, with no injuries reported in the incident, according to Channel 12. The IDF is searching the area for suspects.
On Wednesday night, a terrorist fired at a vehicle near the settlement of Elon Moreh in the Gush Etzion bloc. The car was hit, but no injuries were reported. A number of suspects were arrested afterwards.
Read More: Jerusalem Post