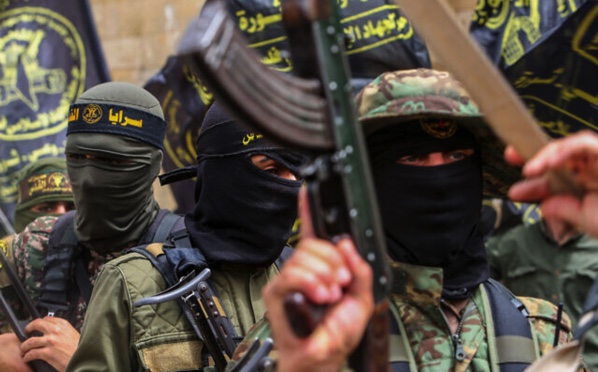 In The News
Hamas calls for an escalation against Israel as tensions spike over Temple Mount
The leaders of Gaza terror groups convened in the Strip on Wednesday to issue a unified call for an escalation against Israel, as tensions spike surrounding the Temple Mount and Al-Aqsa Mosque in Jerusalem.
The Hamas terror group, which rules Gaza, had called for the meeting earlier Wednesday after it vowed to stop Jewish activist activity at the flashpoint holy site "at any cost." The head of Hamas in Gaza, Yahya Sinwar, led the meeting.
"We are declaring a general mobilization in all places where our people are located. We are calling on the masses to come out in the hundreds of thousands to protect our nation and our mosque," the Gaza groups said in a statement.
The Muslim holy month of Ramadan, typically a period of high tension, is underway, and thousands often attend prayers in Jerusalem.
"We call on our people to march and go out in the hundreds of thousands to hold Friday prayers at Al-Aqsa," the groups said, according to Channel 12. The network said all "factions" in Gaza were represented at the meeting. The coastal strip is home to other terror groups, including Islamic Jihad, a rival to Hamas.
Read More: Times of Israel