US-Israel Relationship
Haley to Abbas: US wants a peace deal but will not 'chase after you'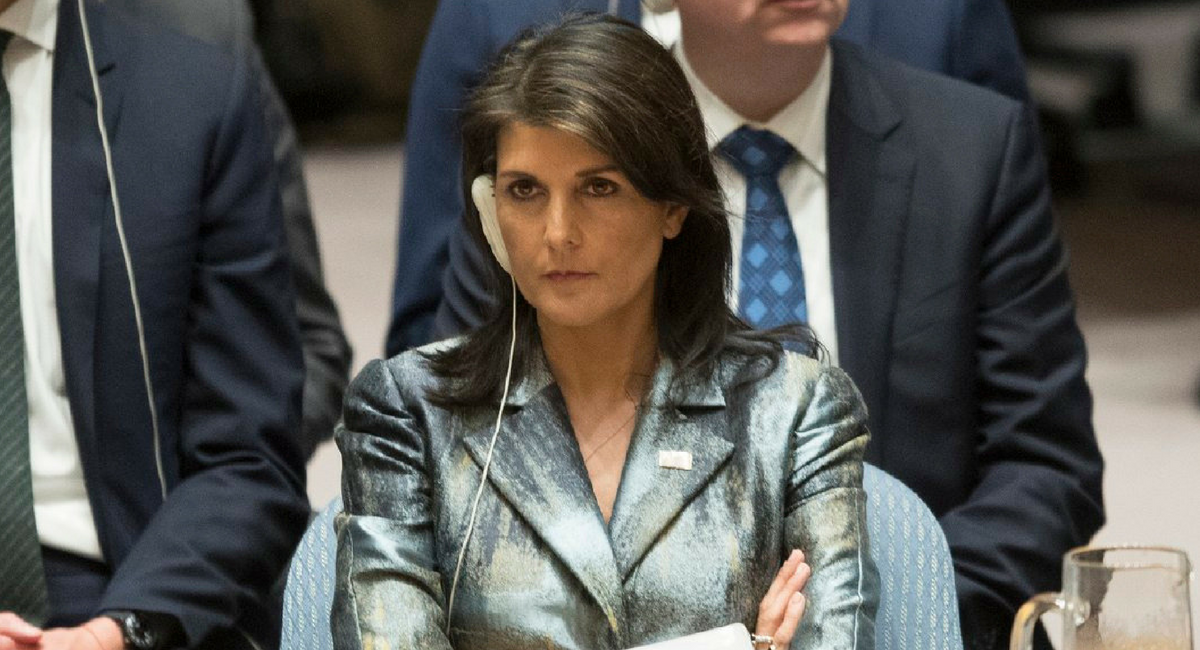 WASHINGTON — US Ambassador to the United Nations Nikki Haley on Tuesday said Washington would not "chase" the Palestinians to the negotiating table with Israel, following Palestinian Authority President Mahmoud Abbas's speech to the UN Security Council.
Speaking in front of US President Donald Trump's top two Middle East peace negotiators — Jared Kushner and Jason Greenblatt — Abbas excoriated the US president's decision last year to recognize Jerusalem as Israel's capital and set in motion plans to move the the US embassy there, characterizing it as "an unlawful decision."
Abbas then called for a multilateral international effort to secure Palestinian statehood, thus removing the US from its traditional role as the key mediator in negotiations.
The White House, however, said shortly after his remarks that it still planned to push ahead with finalizing its peace plan and presenting it at a later date.
Washington "will continue working on our plan, which is designed to benefit both the Israeli and Palestinian people," said Josh Raffel, an administration spokesman. "We will present it when it is done and the time is right."
Haley also addressed the Security Council Tuesday. Although Abbas left the chamber after his speech, she dedicated a sizable portion of her time addressing the PA leader.
"The United States stands ready to work with the Palestinian leadership," she said to Abbas. "Our negotiators are sitting right behind me, ready to talk. But we will not chase after you. The choice, Mr. President, is yours."
Earlier in her speech, she referenced the top Palestinian negotiator's admonishment of her earlier this month that she should "shut up."
"I will decline the advice I was recently given by your top negotiator Saeb Erekat," she said. "I will not shut up. Rather, I will respectfully speak some hard truths."
Haley told the Palestinians they had two choices: either go on a "path of absolutist demands, hateful rhetoric, and incitement to violence" or a "path of negotiation and compromise." The latter, she said, "remains open to the Palestinian leadership if only it is courageous enough to take it."
"You can choose to denounce the United States, reject its role in peace talks, and pursue punitive measures against Israel in international forums like the UN. I assure that path will get the Palestinian people exactly nowhere toward the achievement of their aspirations," she went on. "Or you can choose to put aside your anger about the location of our embassy and move forward with us toward a negotiated compromise that holds great potential for improving the lives of the Palestinian people."
Read More: Times of Israel