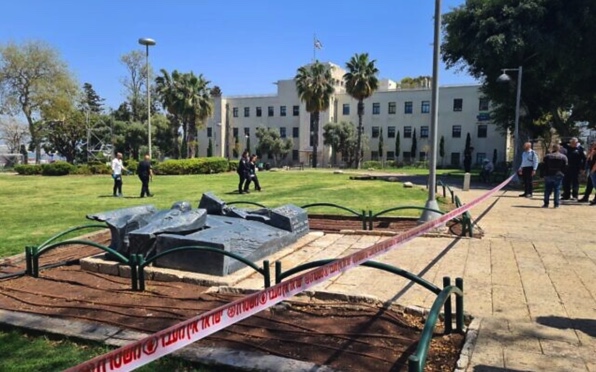 In The News
Haifa man moderately hurt in suspected terror stabbing; teen girl arrested
A 47-year-old man was stabbed and moderately hurt in a suspected terror stabbing attack in the northern city of Haifa on Friday, police and medics said.
Officers who arrived at the scene at the HaZikaron Garden, adjacent to Haifa's city hall, arrested a 15-year-old girl suspected of the attack.
Police said the incident was likely a nationalist-motivated attack, citing a preliminary investigation. It said in a statement that the girl's father called police earlier Friday to inform them that his daughter said she intended to carry out an attack in Jerusalem.
According to police, the suspect is a local resident.
Medics said they found the wounded man — also a resident of Haifa who was not immediately named — in the garden, fully conscious.
The suspected terror attack comes amid heightened tensions in Israel and the West Bank, following a string of deadly attacks in Israeli cities that left 14 dead, and clashes between Israeli troops and Palestinians.
Read More: Times of Israel