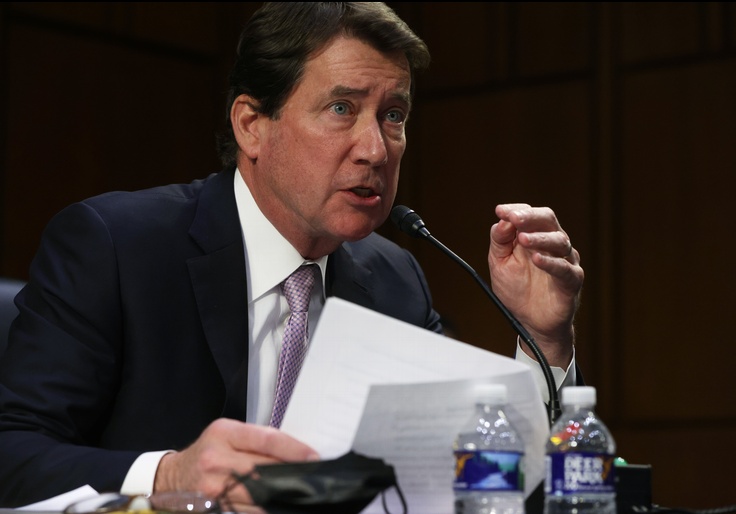 Hamas
Hagerty: Biden Admin Awarding Hamas with U.S. Taxpayer Dollars
06/03/2021
The Biden administration's decision to award the Palestinian government with millions of dollars in U.S. aid violates the law and will directly benefit Hamas, the Iranian-backed terror group that recently launched a 12-day war against Israel, according to Sen. Bill Hagerty (R., Tenn.).
In an interview with the Washington Free Beacon following a trip to Israel this week, Hagerty said Israeli leaders he met with expressed concerns about the Biden administration's Middle East policies, particularly its most recent effort to push through more than $100 million in aid to the Hamas-controlled Gaza Strip. Concerns about this aid money are mounting in Congress in the wake of the State Department's admission that it cannot guarantee taxpayer dollars will be kept from enriching Hamas.
Hagerty, a member of the Senate Foreign Relations Committee, spent several days in the Jewish state with Sen. Ted Cruz (R., Texas) meeting with top Israeli officials, including Israeli prime minister Benjamin Netanyahu, Defense Minister Benny Gantz, Foreign Minister Gabi Ashkenazi, and National Security Adviser Yuval Steinitz, among others. The senators also met with Israel Defense Forces commanders and toured the country to assess the damage caused by Hamas's nearly two-week-long attack on the country, as the Free Beacon first reportedahead of the trip. Cruz and Hagerty are now spearheading efforts to fast-track emergency security funding for Israel, including for the Iron Dome missile defense system, which shot down scores of Hamas missiles before they landed, saving countless lives.
"Hamas is taking their toll, they're involved in everything that moves in and out of the Gaza Strip," Hagerty said. "They will redirect [the aid money]. If you send in money and materials for reconstruction, the concrete that's being utilized there in Gaza is actually being used to build tunnels for [Hamas], not rebuilding houses."
Read More: Free Beacon