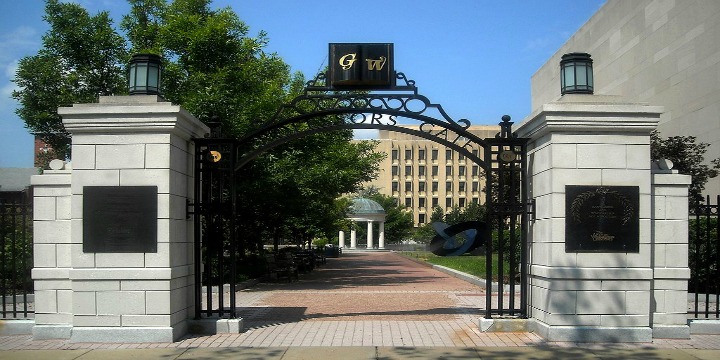 Boycott, Divestment, Sanctions (BDS)
GWU International Affairs School Names BDS Supporter as Interim Dean
A faculty member at George Washington University in Washington, DC, with an anti-Israel history has been named interim dean of the university's Elliott School of International Affairs.
Ilana Feldman, vice dean of the Elliott School and professor of anthropology, history and international affairs, will serve as the school's interim dean while a search is underway for a permanent successor to veteran US diplomat Reuben Brigety II, who was named earlier this year as vice chancellor and president of Sewanee: The University of the South in Tennessee, announced GW provost Brian Blake on Monday.
"Dr. Feldman brings to the interim dean role more than a decade of teaching and administrative experience at GW, most recently as vice dean at Elliott," said Blake in a university statement. "As an expert in her field with close working relationships with faculty, students and staff, she is an excellent choice to serve in this role. We are excited and pleased that she will lead Elliott during this challenging time."
Feldman, however, has a record of delegitimizing the Jewish state as an activist in the anti-Israel BDS movement with some of her academic work glossing over Palestinian terrorism.
Read More: Algemeiner