Hezbollah
Guatemala to designate Hezbollah a terrorist organization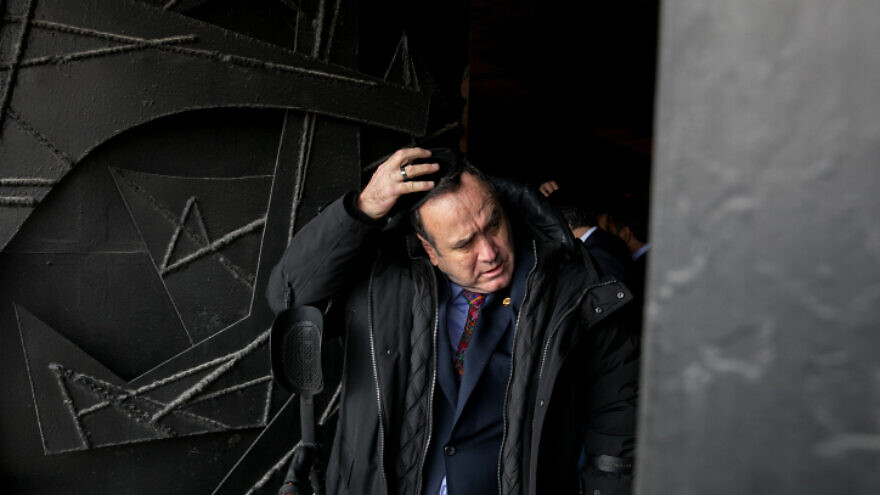 (December 9, 2019 / Israel Hayom) Guatemala's president-elect Alejandro Giammattei told Israeli Foreign Minister Israel Katz on Sunday that he plans to designate Hezbollah as a terrorist group.
Giammattei, who is on his first visit to Israel this week, said he will implement the move once he takes office next month. He further clarified that he will make sure that members of the Iranian-backed Shi'ite terrorist group will not be able to enter his country or act from within it.
"The friends of Israel are our friends and the enemies of Israel are our enemies," he said.
Katz thanked Giammattei for his warm relations with the Jewish state and for moving the Guatemalan embassy to Jerusalem last year. The two concluded by promising to deepen the cooperation and relationship between the countries, Walla News reported.
Also on Sunday, Israeli President Reuven Rivlin and Giammattei held a working meeting, at which Rivlin expressed his appreciation for the friendship between the nations.
"Welcome, my dear friend, to Jerusalem," said Rivlin, according to a spokesman. "The friendship between our countries runs deep. We will never forget Guatemala's role in ensuring Latin American support for Israel's creation at the United Nations."
Rivlin, too, expressed his gratitude for Guatemala's decision to open its embassy in Jerusalem, calling it an "act of determination and courage."
Guatemala was the first country to follow in the footsteps of the United States by de facto recognizing Jerusalem as Israel's capital.
Read more: Jewish News Syndicate