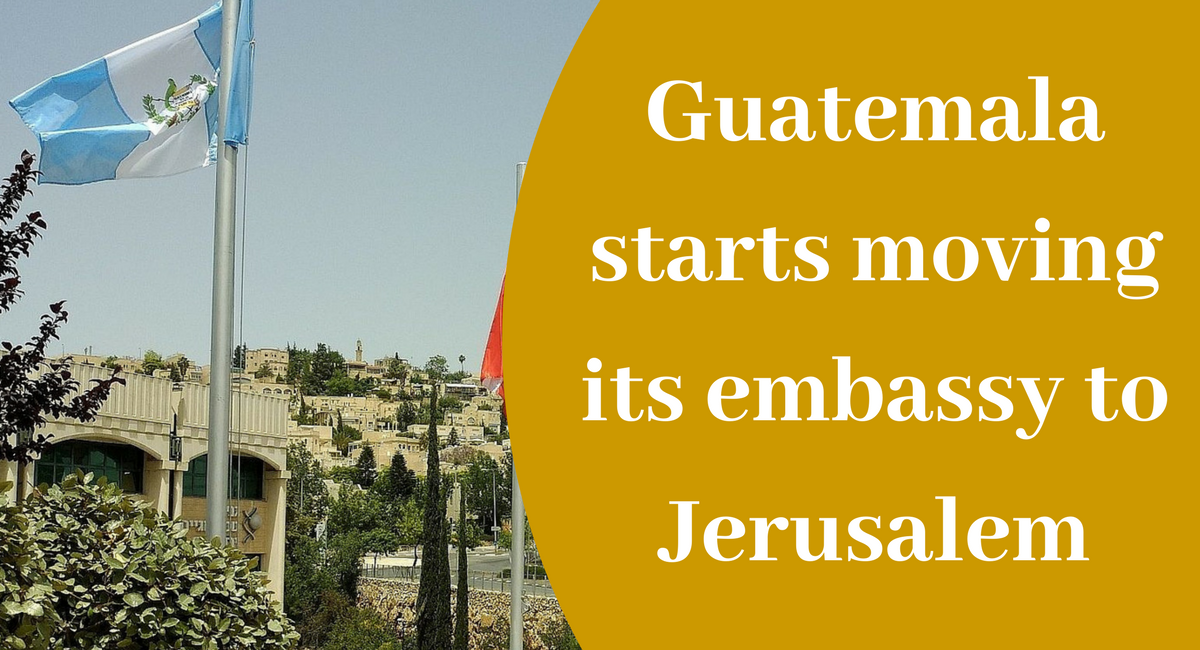 Jerusalem
Guatemala starts moving its embassy to Jerusalem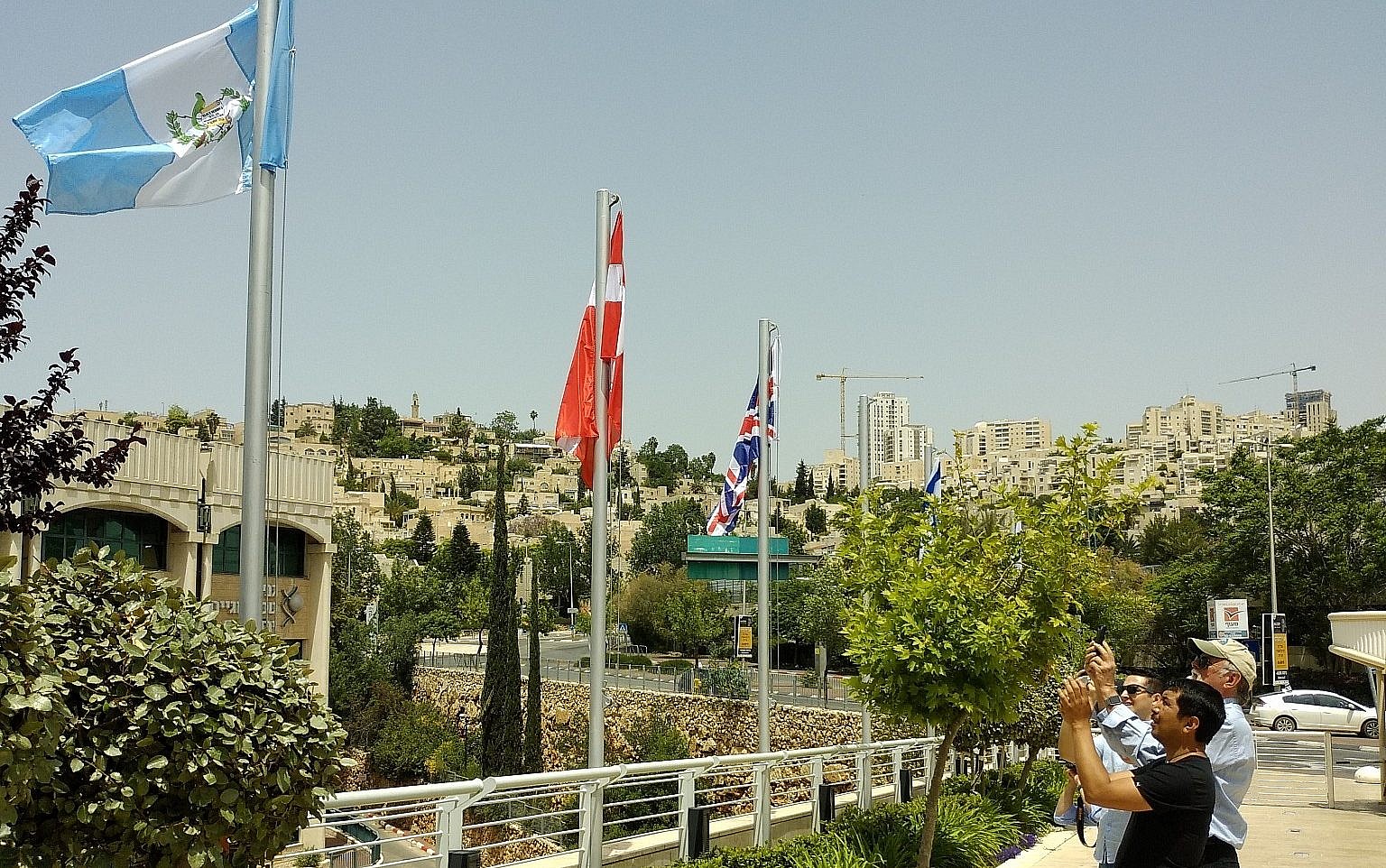 Guatemala on Wednesday started to move its embassy from Tel Aviv to Jerusalem, transferring furniture and other equipment into a yet-unfinished office in the capital's Malha Technology Park.
Earlier this week, the Guatemalan flag was raised outside the building.
"I was moved to see the flag of Guatemala waving in Jerusalem in advance of the opening of the Guatemalan embassy later this month," Prime Minister Benjamin Netanyahu tweeted. "Dear friends, welcome back to our eternal capital!"
The Central American country's president, Jimmy Morales, and foreign minister, Sandra Jovel, are scheduled to attend the embassy's official opening on May 14. They will arrive in Israel a day earlier in order to attend a festive event at the Foreign Ministry in Jerusalem to celebrate the inaugurations of the new Guatemalan and US embassies.
On Wednesday around noon, a hired worker was busy painting one of the rooms as Carlos Meyer, the Guatemalan embassy's first secretary, arrived with an aide to coordinate the arrival of office chairs and other pieces of furniture.
Before Guatemala rented the office for its new embassy, it was a branch of Bank Leumi.
Meyer, one of two Guatemalan diplomats stationed in Israel, has already moved to a new apartment in the capital's Nahlaot neighborhood. The ambassador, Sara Solís Castañeda, is expected to commute to Jerusalem from her Herzliya residence until she finds a new home in the capital.
Outside the building, four journalists from Guatemala were busy taking photographs of their country's flag.
Israel celebrated the hoisting of the flag earlier this week on various social media channels, but neglected to point out that it was waving next to Old Glory as well as the flags of other countries — Great Britain, Austria and Denmark — that are unlikely to move their embassies to Jerusalem in the near future.
Read More: Times of Israel