Jerusalem
Guatemala set to open Jerusalem embassy, days after US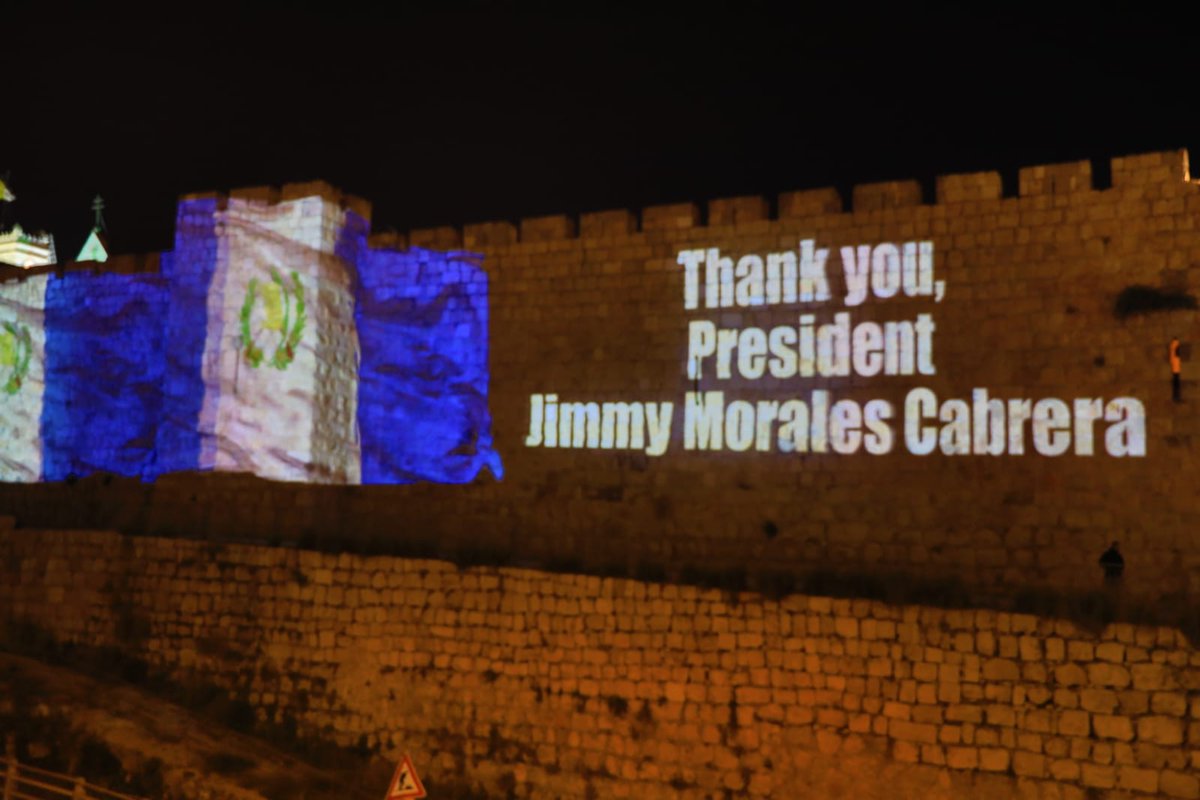 Guatemala was set to open its embassy in Jerusalem on Wednesday morning, two days after the US moved its mission to the capital.
The 10 a.m. dedication of the Jerusalem embassy will be attended by the Central American country's president, Jimmy Morales, and foreign minister, Sandra Jovel, as well as Prime Minister Benjamin Netanyahu.
Netanyahu will hold an official meeting with Morales and Jovel at his office later on Wednesday afternoon and will host the Guatemalan president and his wife for dinner, according to the prime minister's schedule.
But last December, US President Donald Trump bucked decades of US foreign policy by formally recognizing Jerusalem as Israel's capital and setting in motion plans to move the US embassy there from Tel Aviv.
The US embassy was officially opened in Jerusalem on Monday in an event attended by a large high-level American delegation, including Ivanka Trump and Jared Kushner, and Israeli leaders.
Guatemala was the first nation after the US to recognize Jerusalem as Israel's capital, on December 24, 2017.
Earlier this month, Guatemalan diplomatic staff began transferring furniture and other equipment into their unfinished office in the capital's Malha Technology Park.
Read More: Times of Israel