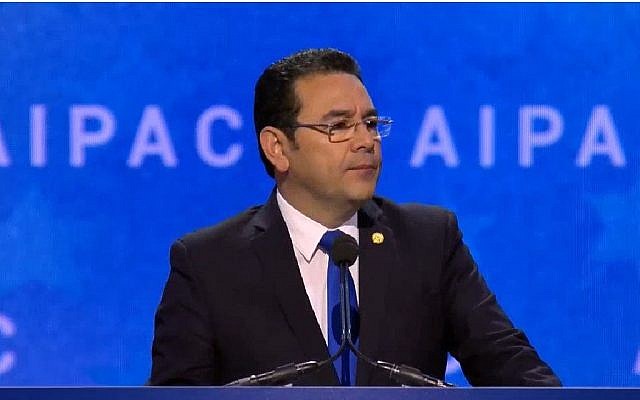 Jerusalem
Guatemala president tells AIPAC he'll move embassy to Jerusalem in May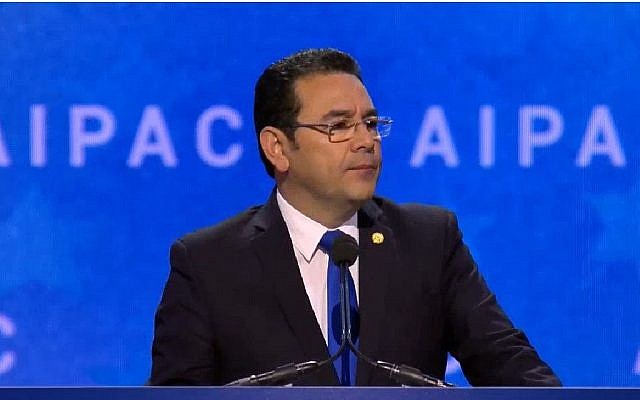 WASHINGTON — Guatemala's president told the AIPAC Policy Conference on Sunday night that he will move his country's embassy to Jerusalem in May, and that the relocation will take place two days after the United States moves its embassy to the holy city, to coincide with the 70th anniversary of Israel's founding.
"In May of this year, we will celebrate Israel's 70th anniversary, and under my instructions two days after the US will move its embassy, Guatemala will return and permanently move its embassy to Jerusalem," President Jimmy Morales told a crowd of more than 18,000 gathered in the nation's capital for the annual confab.
"This decision strongly evidences Guatemala's continued support of Israel," he went on. "And we are sure that many other countries will follow in our steps."
In 1959, Guatemala was the first country to open its embassy in Jerusalem, but later moved it to Tel Aviv following international rejection of Israeli claims to East Jerusalem.
US President Donald Trump bucked decades of US foreign policy by formally recognizing Jerusalem as Israel's capital last December and setting in motion plans to move the US embassy there from Tel Aviv. Earlier this month, the US said the move would take place to coincide with Israel's 70th birthday.
Read More: Times of Israel