Holocaust
Granddaughter of diplomat who saved Jewish refugees keeping his spirit alive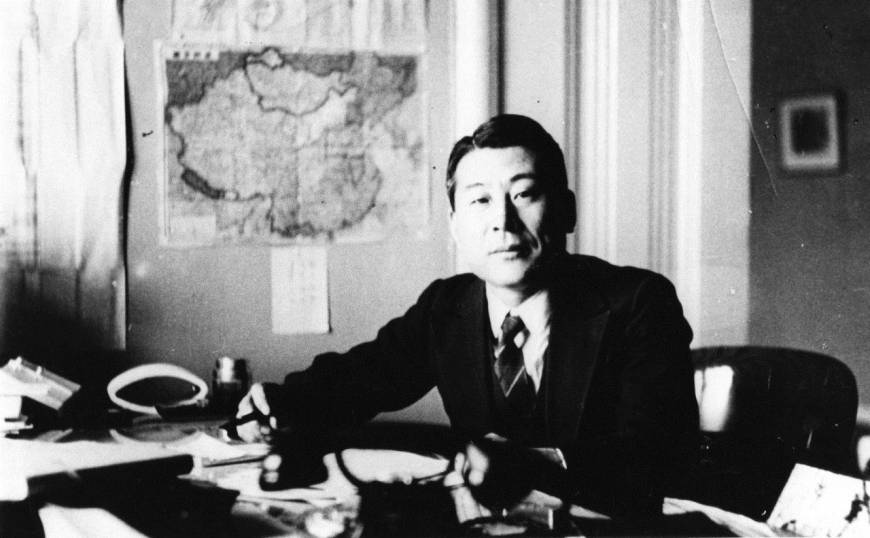 Madoka Sugihara, 51, never had a chance to hear directly from her grandfather Chiune Sugihara about his heroic efforts as a Japanese diplomat during World War II to issue visas to help thousands of Jews escape from Nazi persecution.
But through the stories of the offspring of the survivors who were offered the "Visas for Life" to flee from Europe, Madoka Sugihara feels the continuing significance of what the diplomat did in defiance of the Japanese Foreign Ministry's policy at that time.
"In an age when conflicts show no end, I want to speak out about the value of human life and the importance of having the courage to take actions," she said, adding that her mission is to pass on the stories about her grandfather, often dubbed Japan's Oskar Schindler, a German who provided Jews with a safe haven during World War II.
In September last year, she was in Australia to meet Susan Hearst, 70, whose mother was among the so-called Sugihara visa survivors. Hearst said in tears that she would "not be here" had her mother not received the visa.
"Thank you for the gift of life," Hearst was quoted as telling Madoka Sugihara, who is vice chair of a Tokyo-based nonprofit organization seeking to publicize Chiune Sugihara's activities.
Originally from Poland, Susan's mother Maria Kamm, 97, fled to neighboring Lithuania as many other Jews did following the German invasion of their country in September 1939.
Chiune Sugihara was at that time a Japanese acting consul in the then Lithuanian capital Kaunas. Jewish refugees, desperately seeking a way out of Europe as persecution of Jews escalated, approached the Japanese Consulate in Kaunas to seek transit visas to pass through Japan and go to another country.
The diplomat sought permission from the Japanese Foreign Ministry to issue the transit visas but it was denied. He then started writing thousands of visas himself, risking his own career, for about a month until the last minute of his departure from Lithuania in 1940, according to the website of the Chiune Sugihara Memorial Hall.
Read More: Japan Today