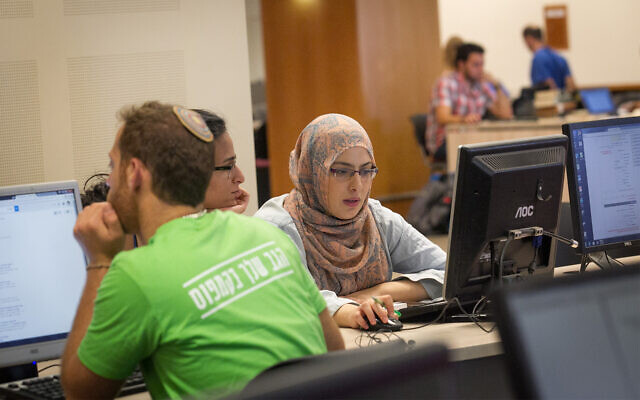 Government set to implement 5-year, NIS 500 million tech plan for Israeli Arabs
The government is reportedly set to implement a five-year plan worth over NIS 500 million ($154 million) to boost high-tech and science programs in Israel's Arab community.
Information and Technology Minister Orit Farkash-Hacohen and Mansour Abbas, head of the Islamist Ra'am party, held a series of meetings on the proposed program in the past month and agreed on the details for a final plan on Monday, according to the Walla news site.
The plan will include educational programs, vocational training for jobs in high-tech fields, technology incubators for entrepreneurs and startups, and science museums, among other measures, the report said.
The program's budget has not yet been rubber-stamped, but is expected to be included in funding Ra'am agreed to in coalition negotiations that included programs for the Israeli Arab community. The program is expected to get underway after the state budget is approved.
The government has budgeted NIS 628 million ($193 million) in total for science and high-tech programs for the next five years.
Read More: Times of Israel