Boycott, Divestment, Sanctions (BDS)
Gov. Bevin signs bill that would block the BDS movement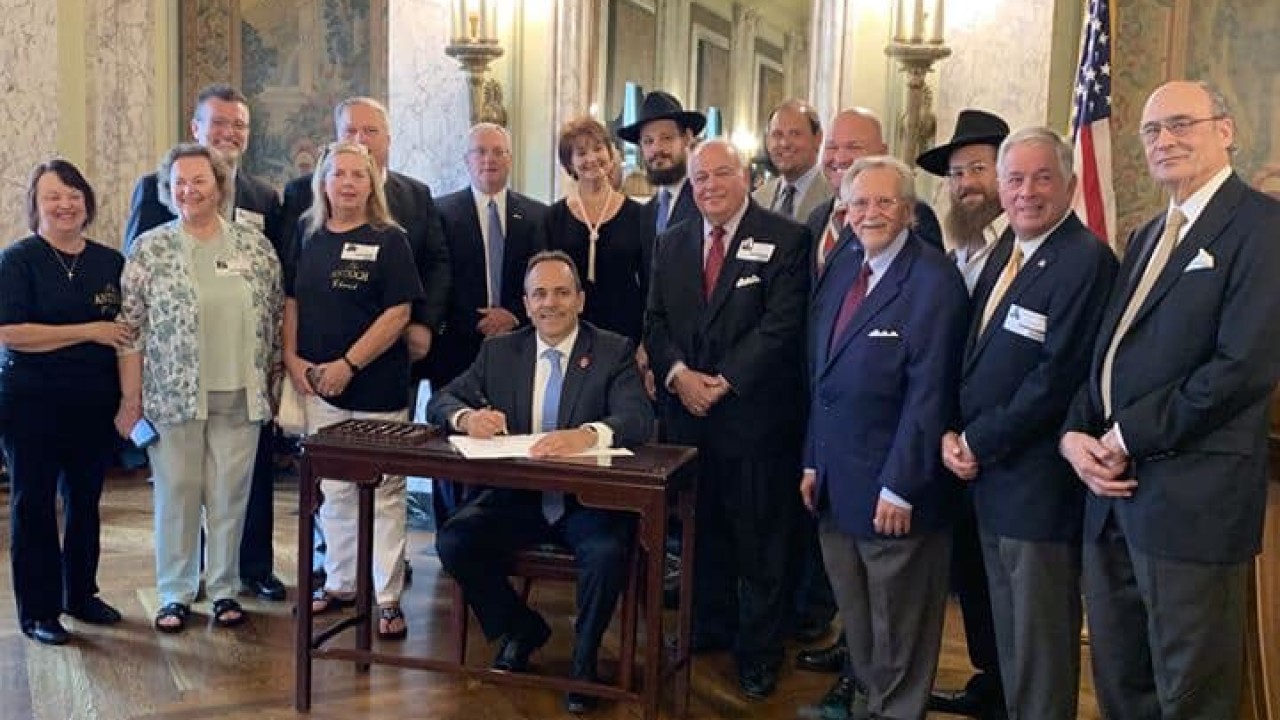 LEXINGTON, Ky. (LEX 18) — Gov. Matt Bevin signed Senate Bill 143, a law which will allow the Commonwealth to refuse to do business with companies that boycott other countries with which Kentucky has open trade, into law Tuesday.
The bill was supported by local Jewish leaders who say it will prevent openly antisemitic businesses from operating in the state.
Bevin was joined by Congressman Andy Barr, Rabbi Shlomo Litvin of Chabad of the Bluegrass and Kentucky State Senate President Robert Stivers as he signed SB143. The bill was born from an executive order aimed at companies engaged in the Boycott-Divest-Sanctions movement.
The BDS movement is a Palestinian led boycott of companies that support Israel.
The bill was sponsored by Stivers and senate majority whip Mike Wilson. The legislation does not specifically mention Israel, but rather states that Kentucky can terminate a contract if the company boycotts a person or entity with whom the state has open trade.
Members of the Jewish communities across the state gathered to participate.
"My colleagues and I condemn the BDS movement," said Barr "and we have sent a letter to the Office of Foreign Asset Control requesting an update on the federal government's oversight of non-governmental organizations engaged in anti-semitic hate against our allies in Israel and the Jewish people worldwide."
Rabbi Litvin also thanked those who supported the bill for standing up against anti-semitism.
25 other states have passed similar legislation.
Read more: LEX18